Careers
Does your work change lives for the better every day?
Ours does. And we're always looking to hire bright, passionate people to join our team and support our mission. If this sounds like the place for you, view our open positions and let's talk.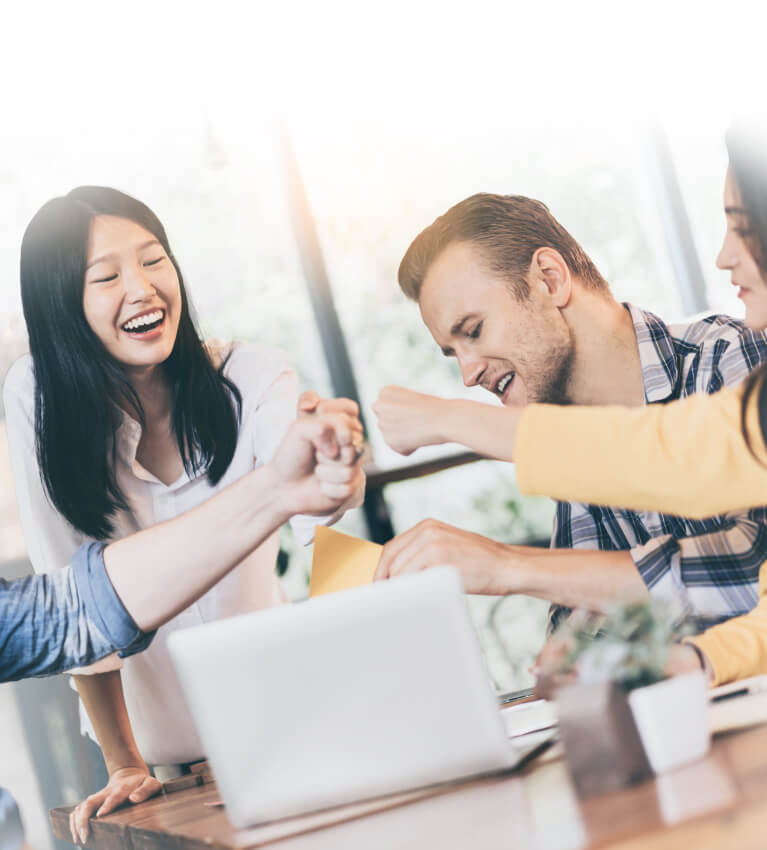 We are LifeLoop.
We hold ourselves to a higher standard. We have an extraordinary company culture, and it takes a special person to become a LifeLooper. Our employees not only live our core values; they are connected to our mission. They don't just come to work for a paycheck; they work here because they care about our customers, and each other, and are committed to what we do. We lead with our core values and our mission; they are in our DNA.
We lead with our values
Be real, be kind, be empathetic
Commit to transparency, self-awareness, and goodwill.
Be a learner
Invest in yourself and share your knowledge with others.
Be results-oriented
We follow through and get things done because results matter.
Be a winning team
A win for one is a win for all.
Be an owner
Think like an owner; your best is our success.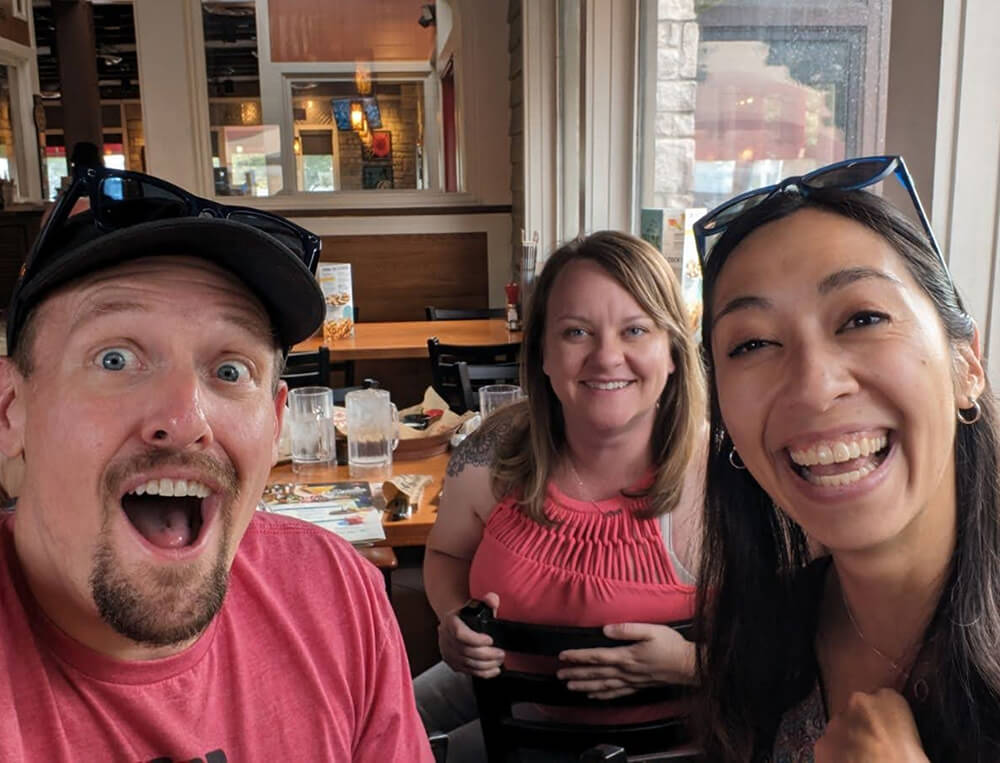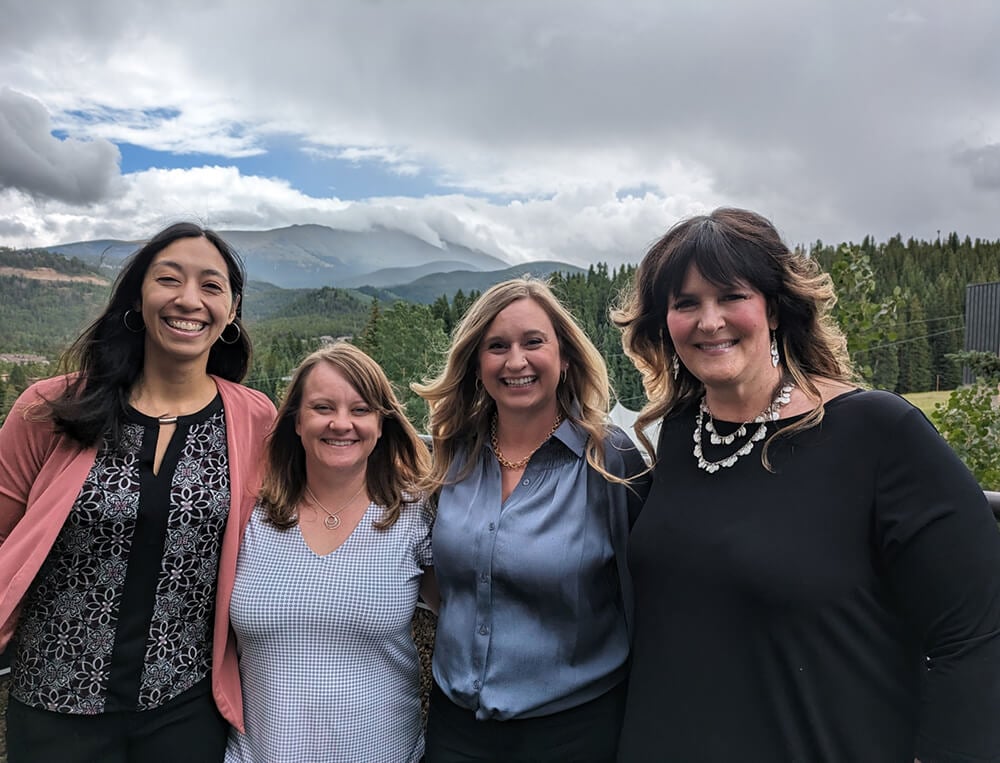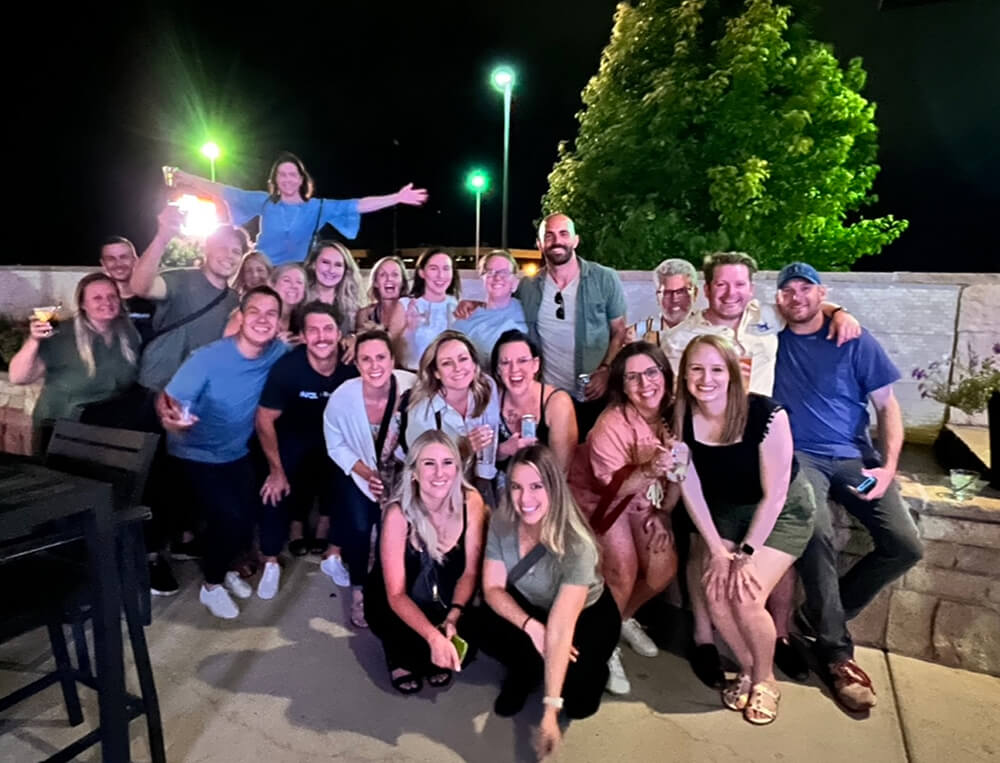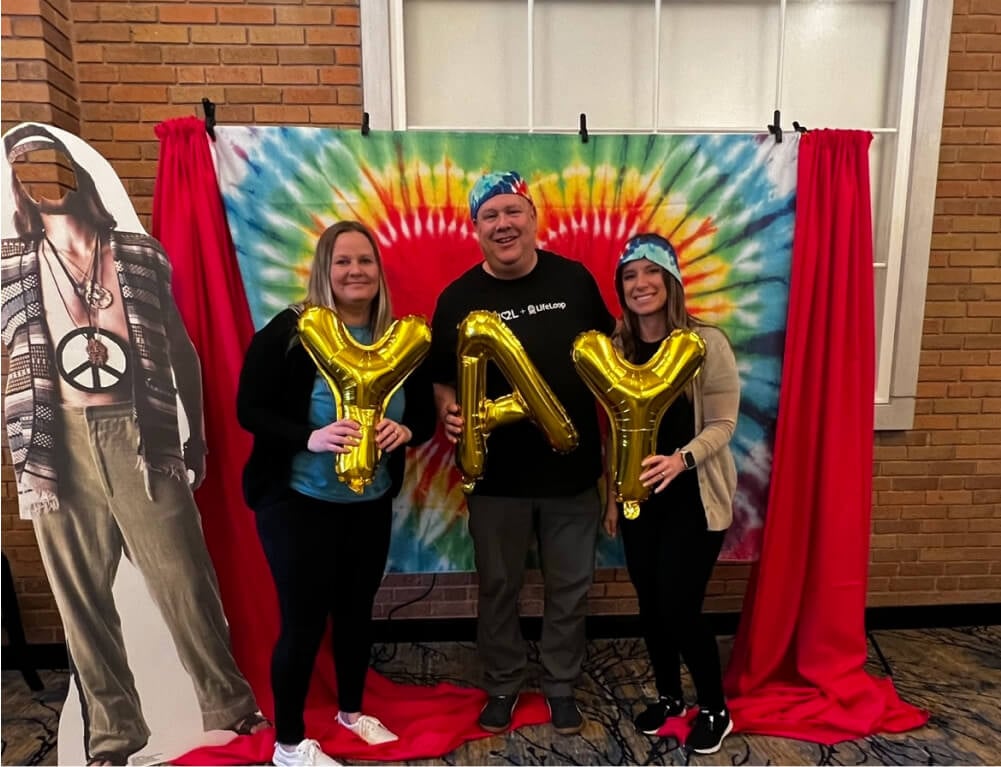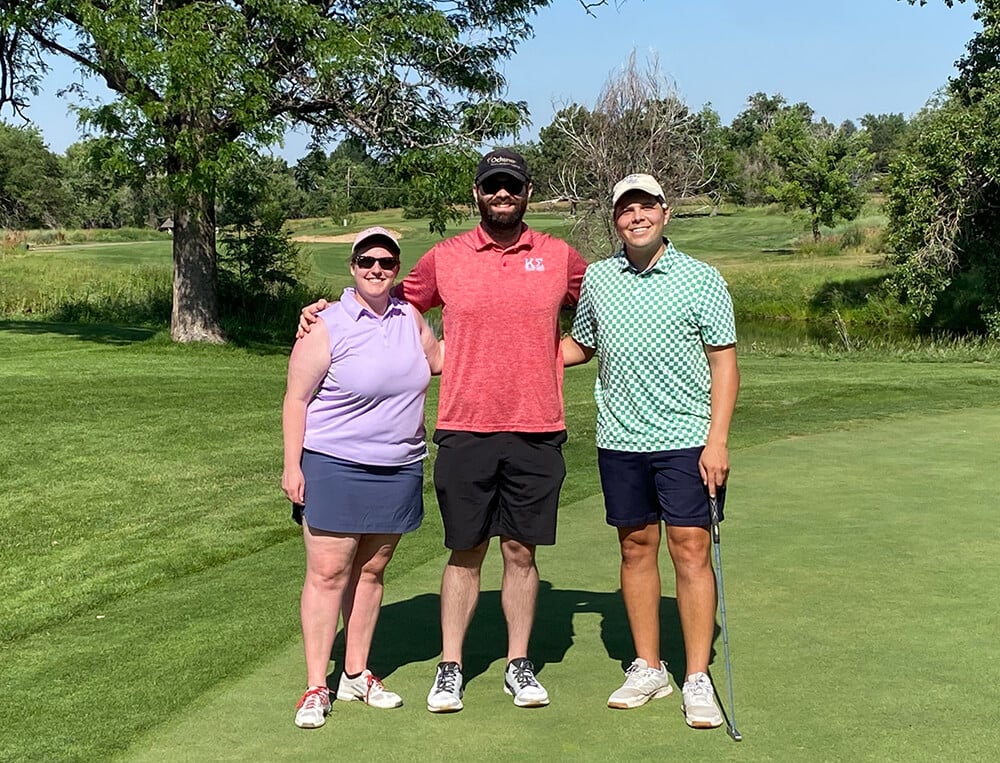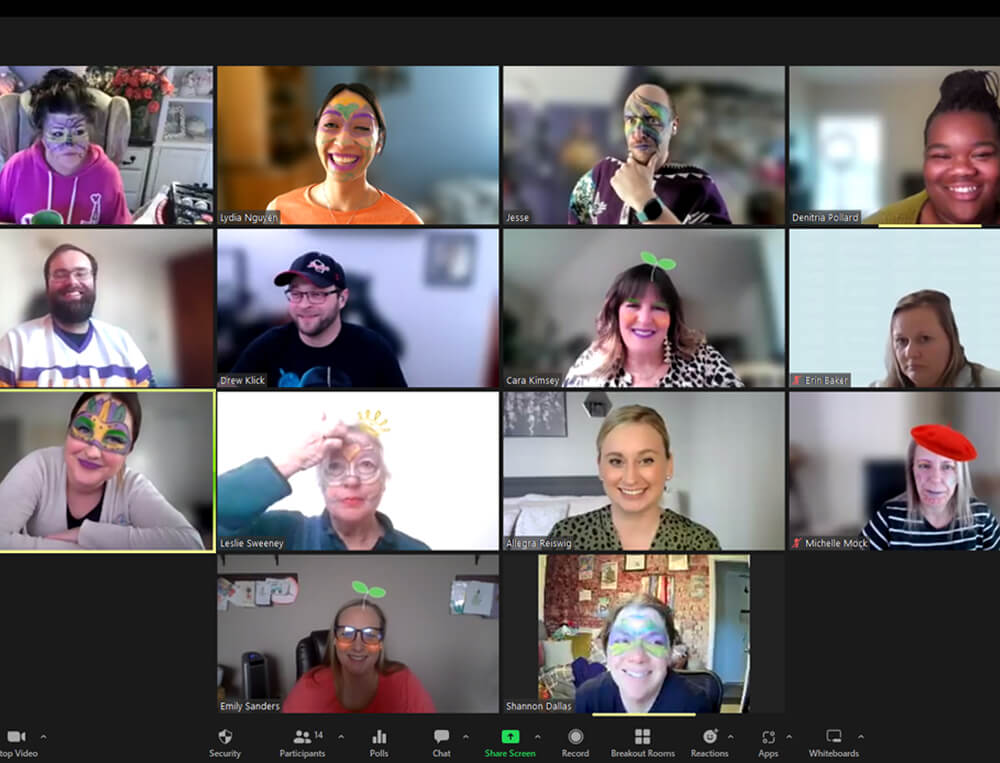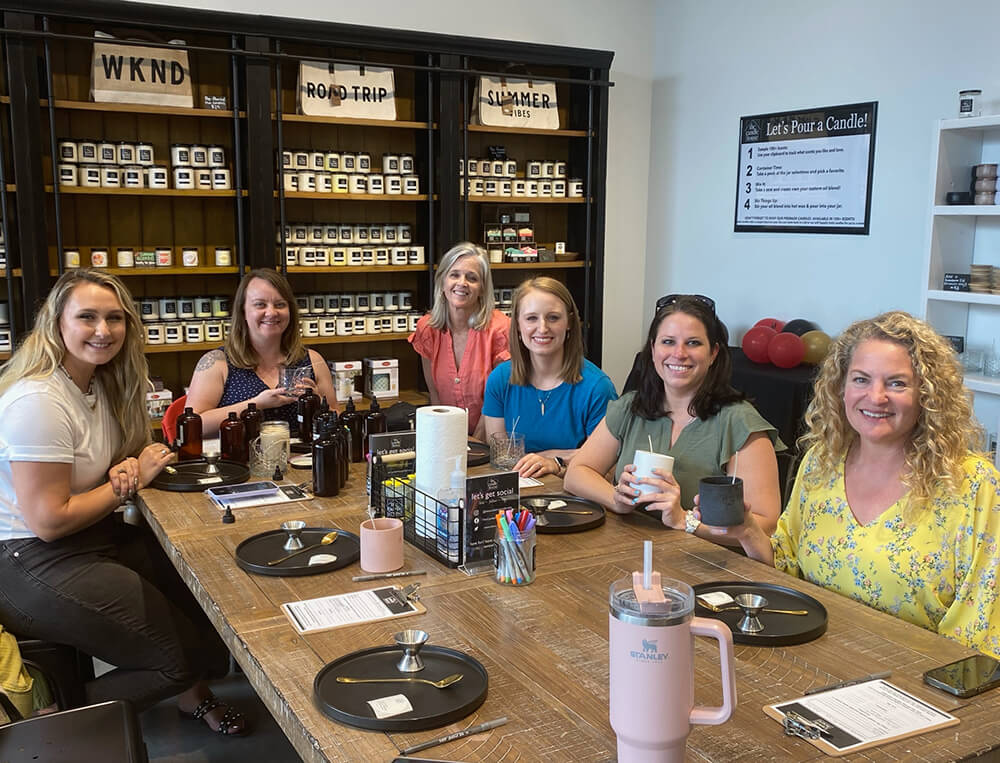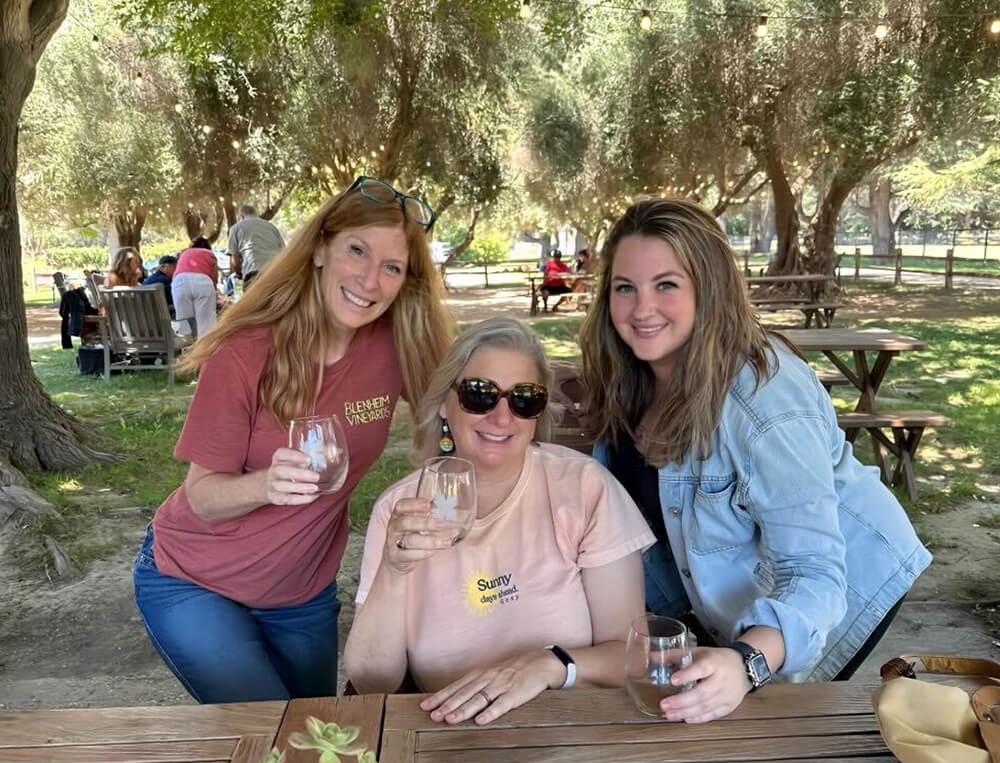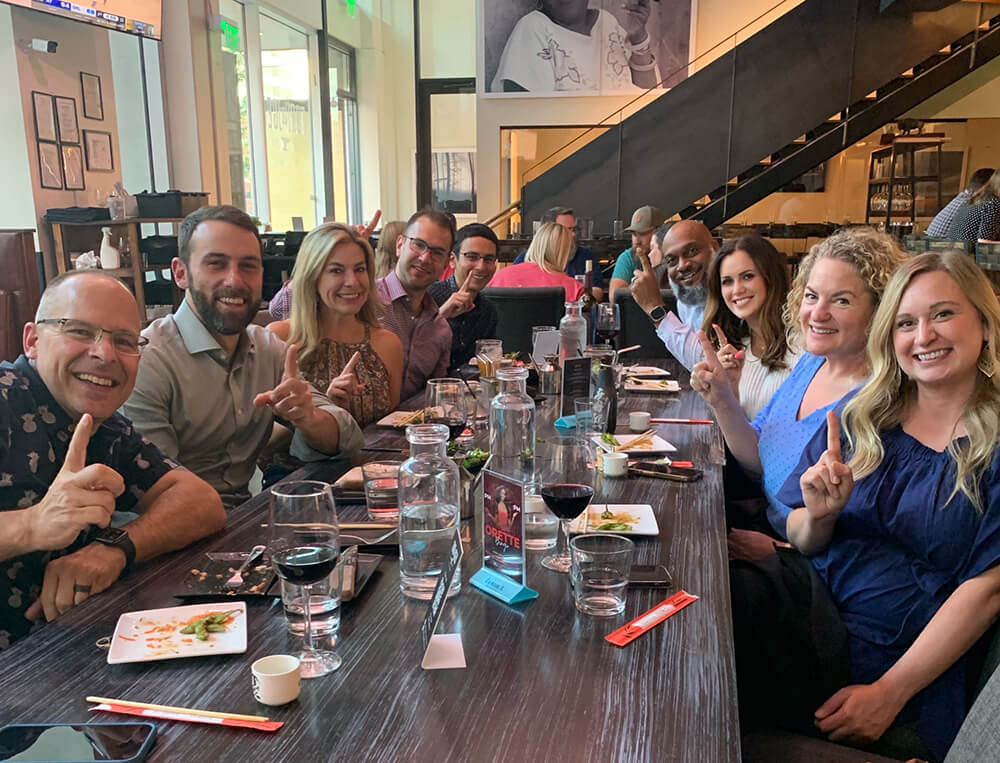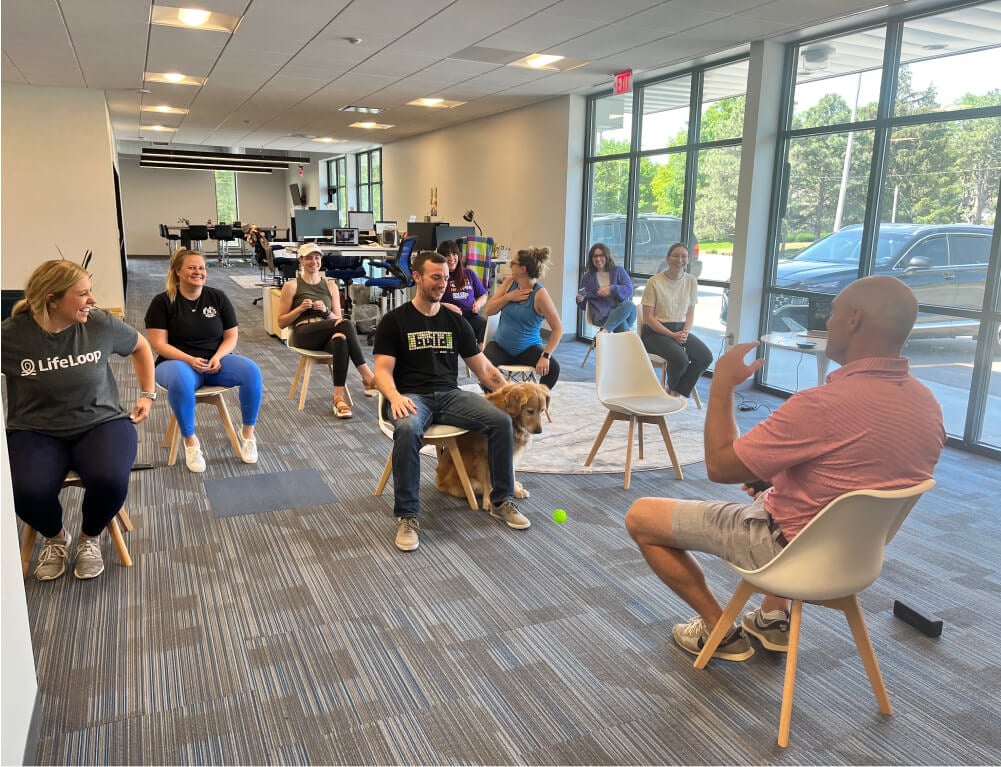 My favorite part about working for our company is the people. Everyone is real, kind, and empathetic. The leadership team constantly strives to cultivate a culture that makes its employees want to be part of a winning team.
Shannon D. Sr. Manager, Revenue Operations
In my role, I get to provide support to Life Enrichment Directors, residents, and their families. It's so rewarding when they come to us overwhelmed and then walk away with the support and answers they need to be successful.
Kaylin P. Customer Support Specialist
The dedication and passion of our team is my favorite part about working for LifeLoop. Our commitment to improving the lives of seniors through technology is evident in everything we do. The company shares my values for a more inclusive and supportive future for our aging population.
Cara K. Sr. Manager, People Operations
I loved joining one of our trainers as she demonstrated the iN2L content for 2 communities in my town. When showing an example of a reminiscing feature, an activity director in the group got so excited about seeing a historic photo of her childhood hometown, that all 4 limbs shot up and she shouted in amazement. I loved seeing the power of our engagement content in action.
Hannah E. Director of Strategic Programs
I know that every day, LifeLoop contributes to the overall well-being of residents and staff in senior living communities. People make connections, find purpose, reminisce, explore, and have fun. I love seeing people's faces light up and the wheels start to turn when they discover all that we offer.
Leslie S. Sr. Content Manager
When I found out the mission and vision behind the company, I was intrigued, being that I was raised by my grandparents and they have always been the most influential people in my life. My favorite part about working here is getting to inspire staff to help seniors find joy and purpose while living in a senior care setting.
Amber A. Director of Program Partnerships
My favorite part about working at LifeLoop is the people. Everyone here is mission-driven and truly work together to make senior living exceptional for everyone.
Ashley C. Chief People Officer
Something that makes LifeLoop unique is that carved into the foundation of the work we do is this inherent belief and understanding that we are improving other people's lives.
Tony V. Director of Marketing
I always had an iN2L system in the communities I worked in and loved seeing the residents use the technology available to them. I always thought how cool would it be to work for a company who helps make a difference for seniors. That's why I joined LifeLoop.
Valerie A. Customer Success Manager - Enterprise
Being able to help people through our solutions is my favorite part about working at LifeLoop. The work life balance is fantastic, and the people I work with are, on multiple levels, some of the most genuine good people I have had the pleasure of working with.
Andrew K. Sr. Software Developer
LifeLoop is unique in that what you see is what you get. There aren't two sides of the story, there's one. Every expectation set when I interviewed has been met or exceeded. It's truly awesome to work somewhere I can be me.
Jeremy D. Sr. Director, Customer Success
My favorite part about working at LifeLoop is seeing the impact that our engagement content can have on someone. Being able to see or hear a story of a resident, who has been not engaging or interested in any activities or socializing, begin to interact more and share their stories with the staff and/or other residents because of a piece of our content is extremely inspiring and rewarding.
Matt G. Customer Success Manager
Nobody at our company has any ego. This place is full of servant leaders and kind, wonderful individuals who want the best for each other. The leadership team is measured by humility and honesty, and I can see that reflected in how each team is run and how people treat each other. People have room to make mistakes and learn new things and develop their skills. It's so encouraging to see my colleagues get promoted and receive new certifications! We truly celebrate each other's success, and in my experience, that's a rare quality to see in action.
Allegra R. Executive Assistant
Why work at LifeLoop?
Transparency
Transparency is key to building trust, so we have monthly town halls where company updates, new hires, business operations, and other important information are shared directly with employees. We also have recurring Ask Me Anything (AMA) sessions so employees can ask any questions on their mind and receive immediate answers.
Open lines of communication
We believe in collaboration and encourage open and respectful conversations at LifeLoop. As part of our "open door" approach, employees always have direct access to members of our executive team and everyone else in the company. From day 1, employees are empowered to build relationships with our leadership team.
People's Council
Made up of a diverse group of employees representing all departments, our People's Council is an empowered group of individuals from across the organization who act as a voice for their coworkers, advocate for different areas of the business, and advise leadership with their diverse perspectives.
Culture Crew
At LifeLoop, we work hard, but we always make time for fun! Our Culture Crew makes sure all employees feel engaged by planning fun and exciting virtual and in-person events throughout the year. Favorites include virtual game nights, cooking competitions, karaoke, road trips, costume contests, and pet fashion shows!
Satisfaction surveys
Employee satisfaction is a key component of a successful company. At LifeLoop, we continuously ask for feedback and listen to our employees, so we can implement changes and programs designed to improve our employee experience.
Employee programs
Our employees are our #1 asset, and we believe in investing in our team! At LifeLoop, we have a wide range of employee-focused programs and resources, including career growth and development, employee resource groups, interest-based groups, and much more.
Our commitment to Diversity, Equity, and Inclusion (DE&I)
At LifeLoop, we know that diverse, equitable, and inclusive companies are more inventive, successful, and inspiring. We are focused on building a diverse workforce and productive work environment where DE&I (Diversity, Equity, and Inclusion) is not only woven into our culture but is a part of our DNA. A place where individual and cultural differences are respected, where every employee is challenged to deliver their best and contribute to the company's success, and where everyone has equal opportunity to thrive. We embrace, we empower. We are LifeLoop.
Benefits
401(k) program and company match
Health, vision, and dental insurance
LifeLoopalooza: our annual all-company meeting
Be part of the Vista Equity Partners family
Vista acquired iN2L in 2021 and merged the company with LifeLoop in 2022. The combined business was branded as LifeLoop in 2023. Vista's portfolio of technology and software companies includes more than 70 enterprise software, data, and technology-enabled companies that serve over 200 million users and employ more than 70,000 team members around the world. Their "intraportfolio" approach allows for career advancement opportunities and provides LifeLoop employees the opportunity to benefit from shared learnings from across Vista's ecosystem.