Assisted living
Assist residents in maintaining peak cognitive and physical levels
LifeLoop offers a senior-friendly platform that supports person-centered engagement and holistic resident care, promoting a happier and healthier life for assisted living residents.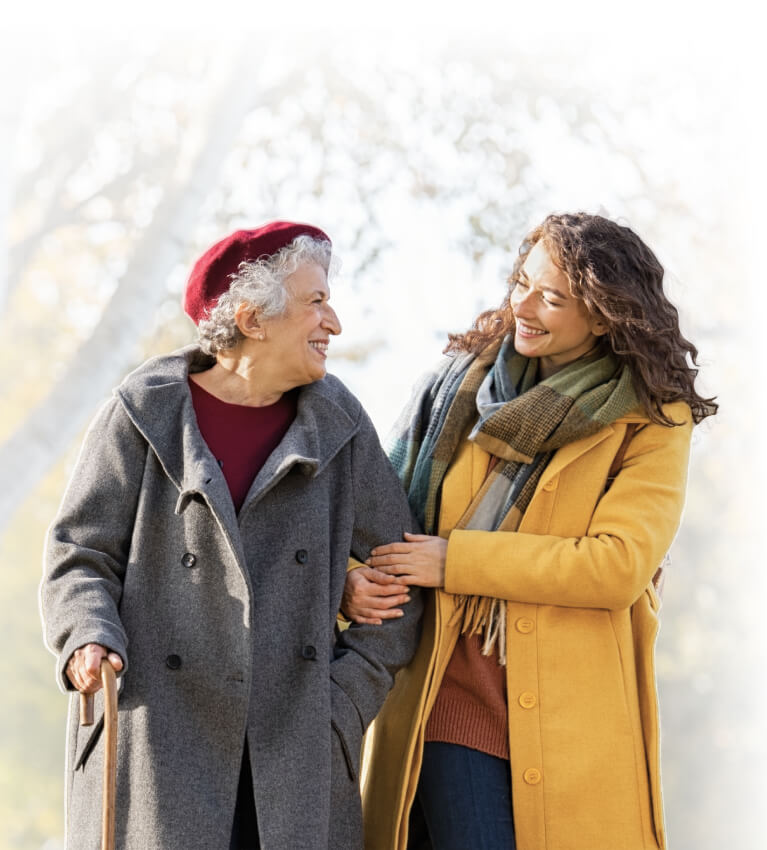 Senior living communities across the nation flourish with LifeLoop
Reduce resident loneliness
Foster resident connections with our extensive library of expertly curated content programs. With iN2L content, residents receive a holistic care approach encompassing social engagement, cognitive stimulation, and emotional support for well-being.
report a reduction in resident loneliness
Keep families connected
Our platform makes it easy to keep family members connected to residents and staff by providing automated updates, messaging and photo sharing, and a secure window into the daily lives of their loved ones.
agree that LifeLoop has made it easier to communicate with families
Increase staff satisfaction
Our comprehensive solution saves staff time by reducing the burden of administrative tasks, allowing them to do more of what they love—spending more quality time with residents.
agree that overall, LifeLoop has made their job easier

See how LifeLoop is helping communities like yours.
Schedule a demo customized for your community's needs to see all LifeLoop has to offer.
Request a demo
"In 2022, when families were able to reunite after the pandemic, there was an increased demand to not only maintain greater contact but to also increase the ways in which they felt connected to their loved one. Having technology such as LifeLoop, we had the tools to give families the peace of mind that they were seeking. And, to show how much fun we were having along the way."
"We have 8 iN2L units in our Ave Maria Home Green Houses, and they have been a lifesaver during COVID. Our elders' average age is 80 to 85, and they are like The Jetsons using video chat, and they love it! We now have 3 tablets for Assisted Living and our Speech Therapist. We love iN2L!"

"Our residents love that they can take iN2L to their room when families visit or just to enjoy on their own. I can roam anywhere in the community and see them actively using it in small groups or alone."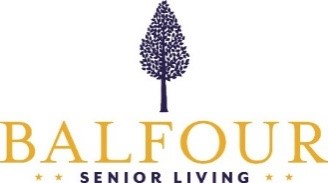 "LifeLoop brought me back from the brink. My community decided that LifeLoop would be the way of scheduling our everyday. I use LifeLoop for my calendar, transportation, repair services, and meals! A goal of mine has always been to have a speaking part in the rest of my life. LifeLoop has made that possible."

"LifeLoop is valuable to us because the present and the future of our industry is to keep family members more and more involved in our residents' lives. Family members are naturally curious about what's going on with their loved ones, and LifeLoop is both a proactive and reactive way of helping with that."
Our solutions are smarter in all the ways that matter
Our purpose-built solution ensures that your community can leverage a single platform for all your operational and engagement needs. Learn more about all that LifeLoop offers.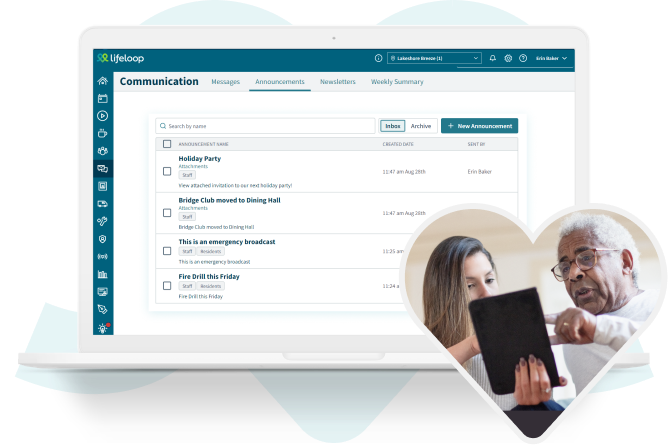 Let's talk
See how LifeLoop's platform can transform your community.
Our comprehensive solution provides your residents with a holistic approach to care with social engagement, cognitive challenges, and spiritual and emotional support for happy and healthy lives.
Request a customized consultation to see how LifeLoop can help you:
Provide activity programming tailored to each resident for maximum engagement
Keep family members in the loop on their loved one's schedule and care
Increase staff efficiency by replacing multiple systems with one platform
Facilitate meaningful social interactions among residents
Flourishing LifeLoop communities
LifeLoop helped us solve problems we didn't even know we had. It allowed us to realize the types of things family members wanted to know about their loved ones. Also, the ability to keep on top of the community as a whole with LifeLoop was quite amazing. We thought we were on top of it but with LifeLoop we realized there was so much more we could be doing.
Honor Barrat Chief Executive Birchgrove
Request a personalized demo