Engagement systems
A tailored experience just fits better
The iN2L content + hardware solution from LifeLoop connects seniors to their unique interests, peers, staff, and families—because it's never too late to create a world where people live with purpose, passion, and joy.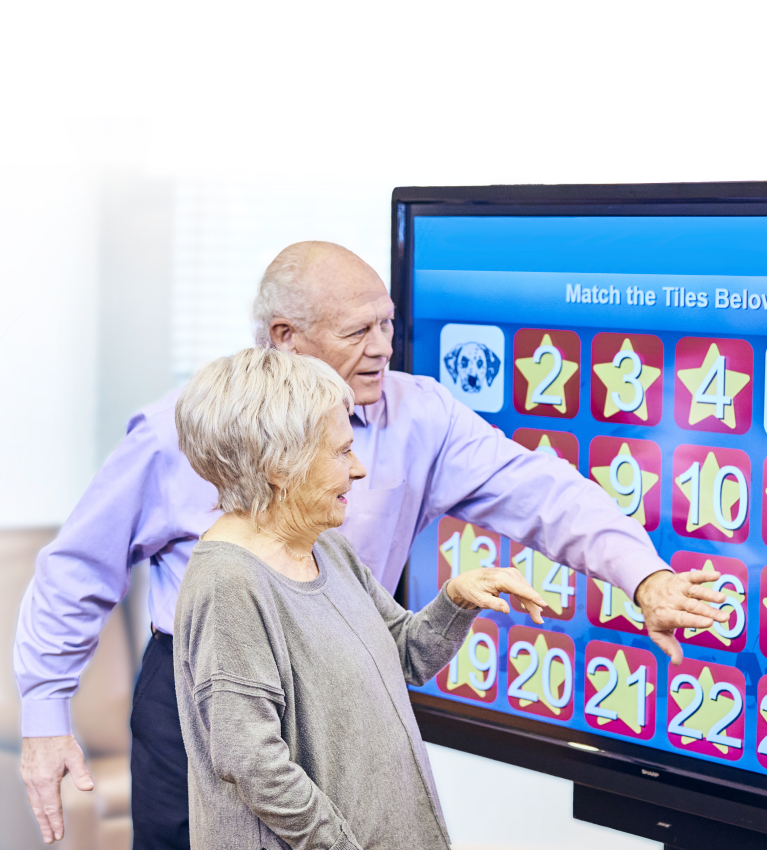 Person-centered engagement at your fingertips
Communities are more vibrant when residents find fulfillment, purpose, and enjoyment in life, regardless of physical or cognitive ability. We offer a variety of hardware systems and iN2L content designed to meet the specific needs of your residents and community, making it possible to customize engagement for every individual.
Combat social isolation with group engagement
With iN2L's large screen group engagement system, your community can facilitate social connections and meaningful enrichment through content-driven digital experiences. Whether your focus is large groups, small groups, individual experiences, or all of the above, you can connect seniors to who and what matters to them most.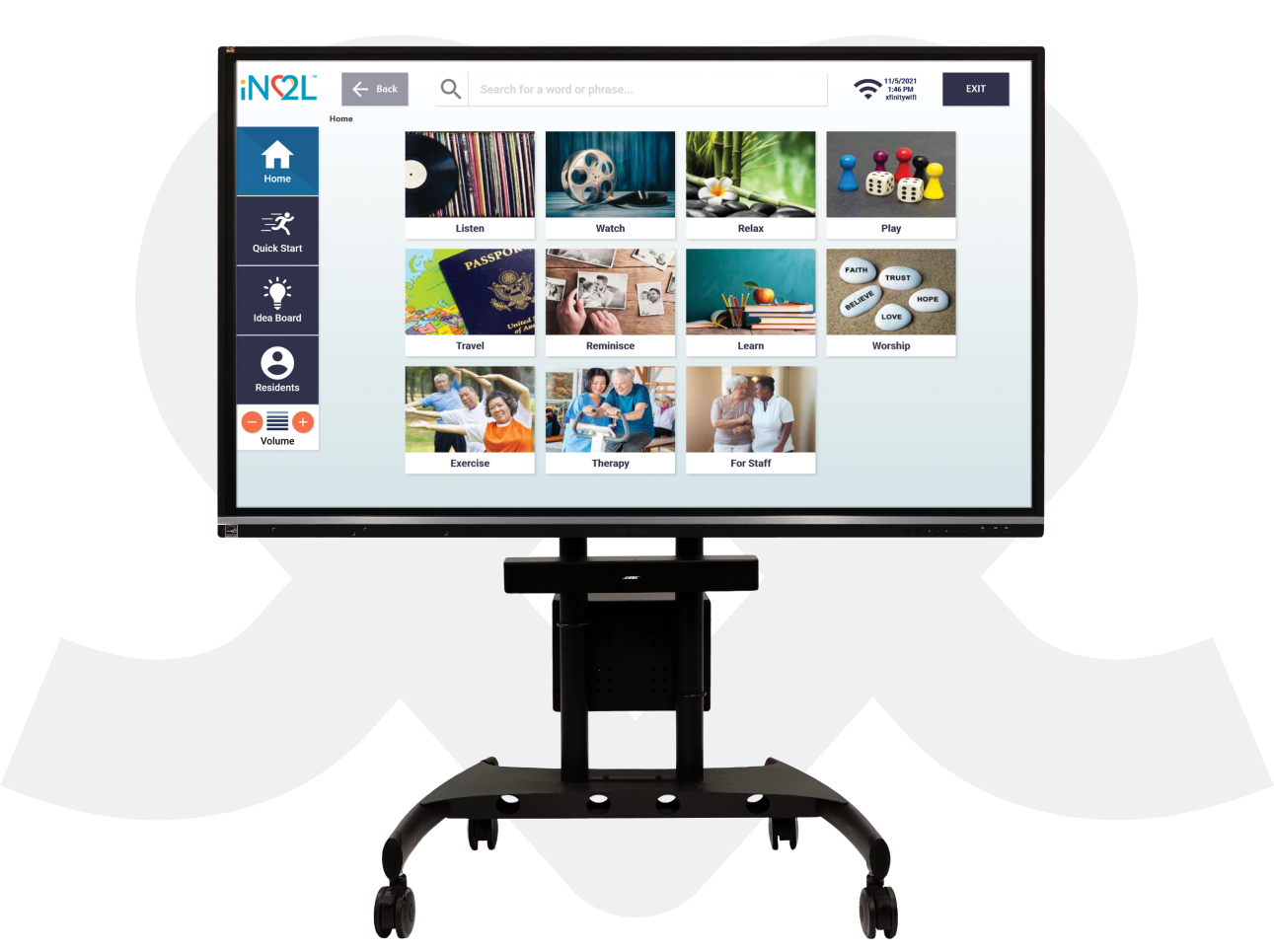 Move where it matters with our Mobile FLEX System
Easily bring an engagement experience to residents who might be less mobile. This system is perfect for group engagement, therapy use, and one-on-one activities. This 23″ touchscreen system comes fully loaded with iN2L content on a motorized, height-adjustable cart with an articulating arm.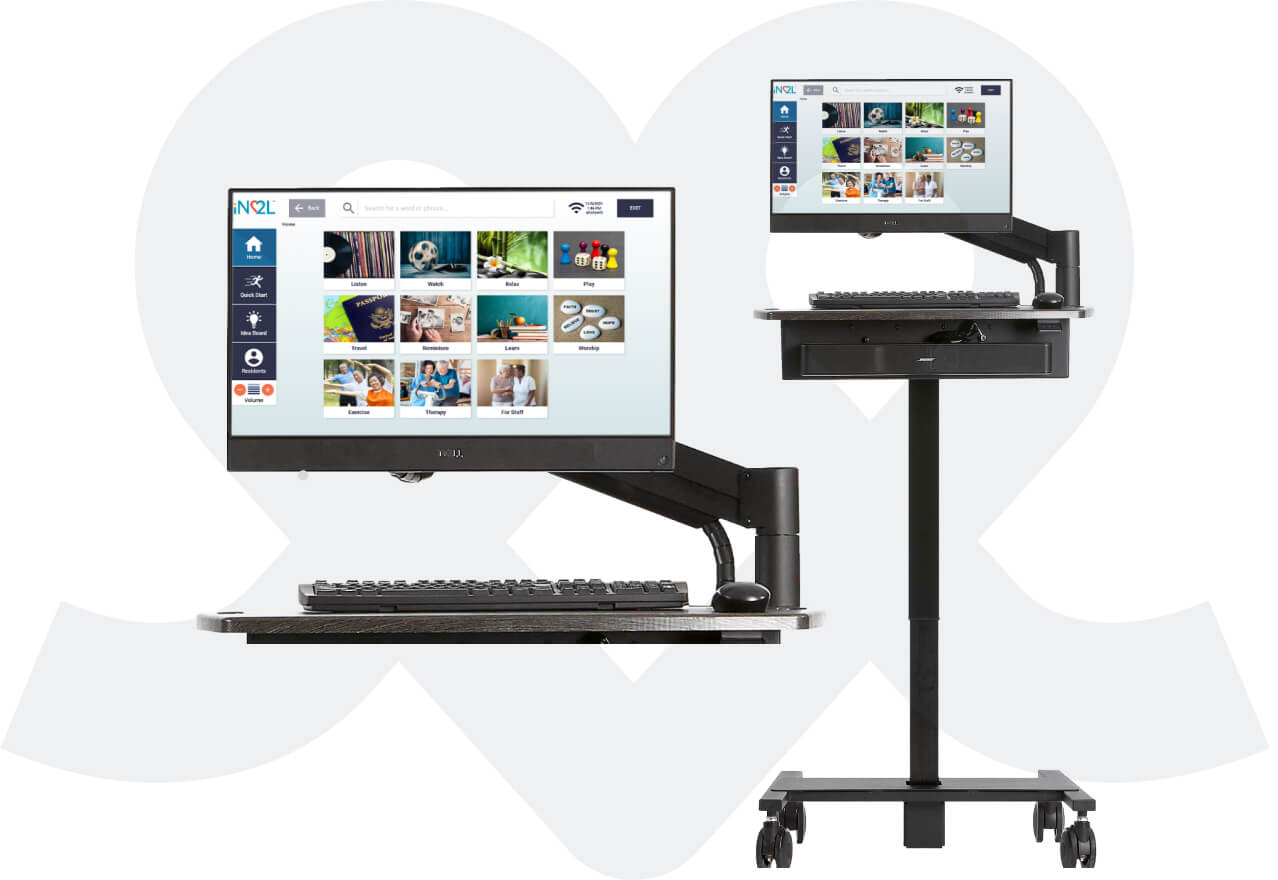 Power up with personal technology
The iN2L tablet—a touchscreen device that's easy to hold, easy to sanitize, and empowers older adults of all cognitive and physical abilities to connect with their family and friends and pursue what interests them.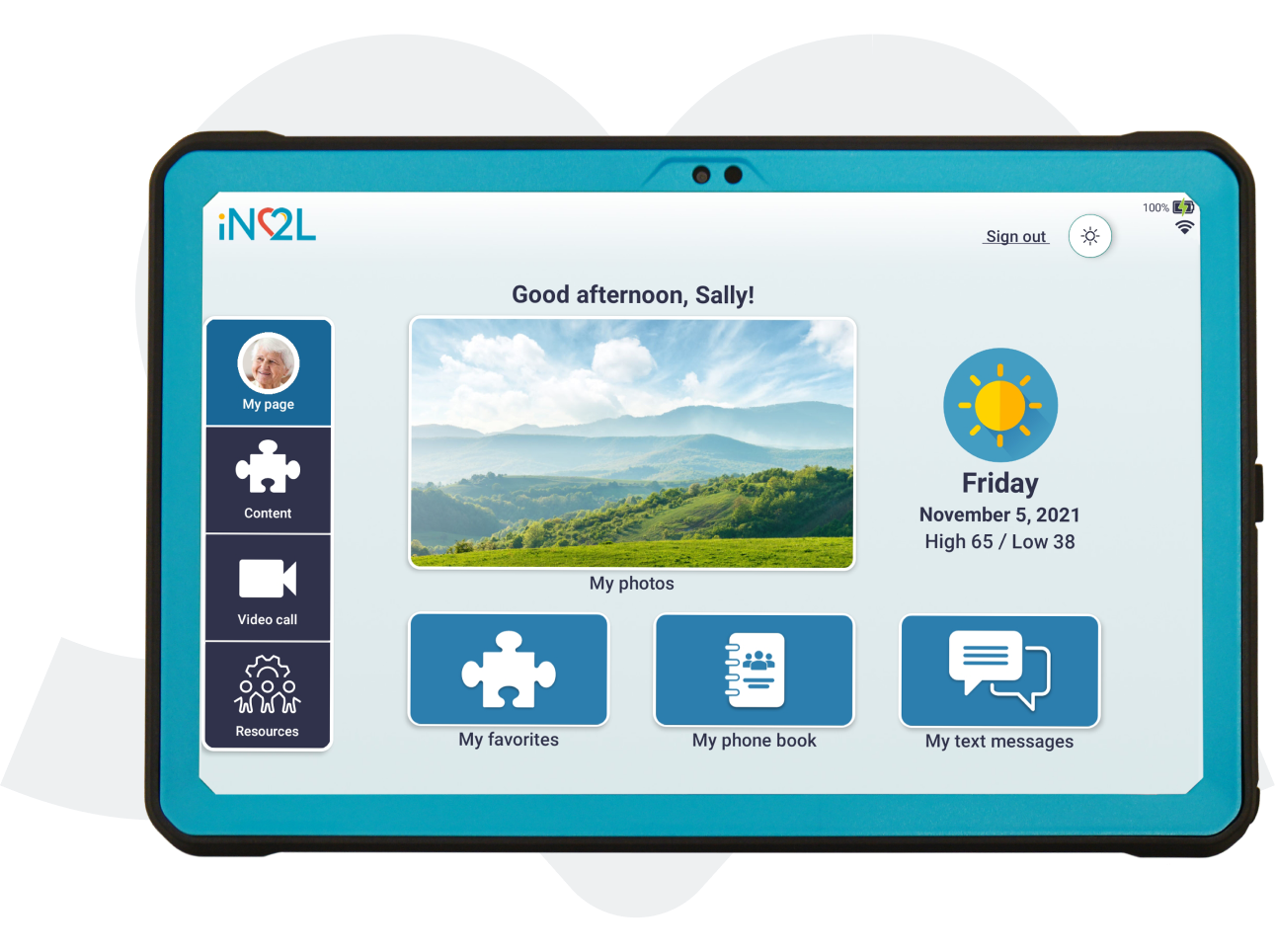 Reconnect seniors to fun activities with simulators
Whether they're a former fighter pilot who misses being in the sky or simply someone who remembers the freedom of driving or bicycling, residents will enjoy being "on the move." Bring back the feeling of control and independence with our Bike Simulator, Flight Simulator, and Drive Simulator.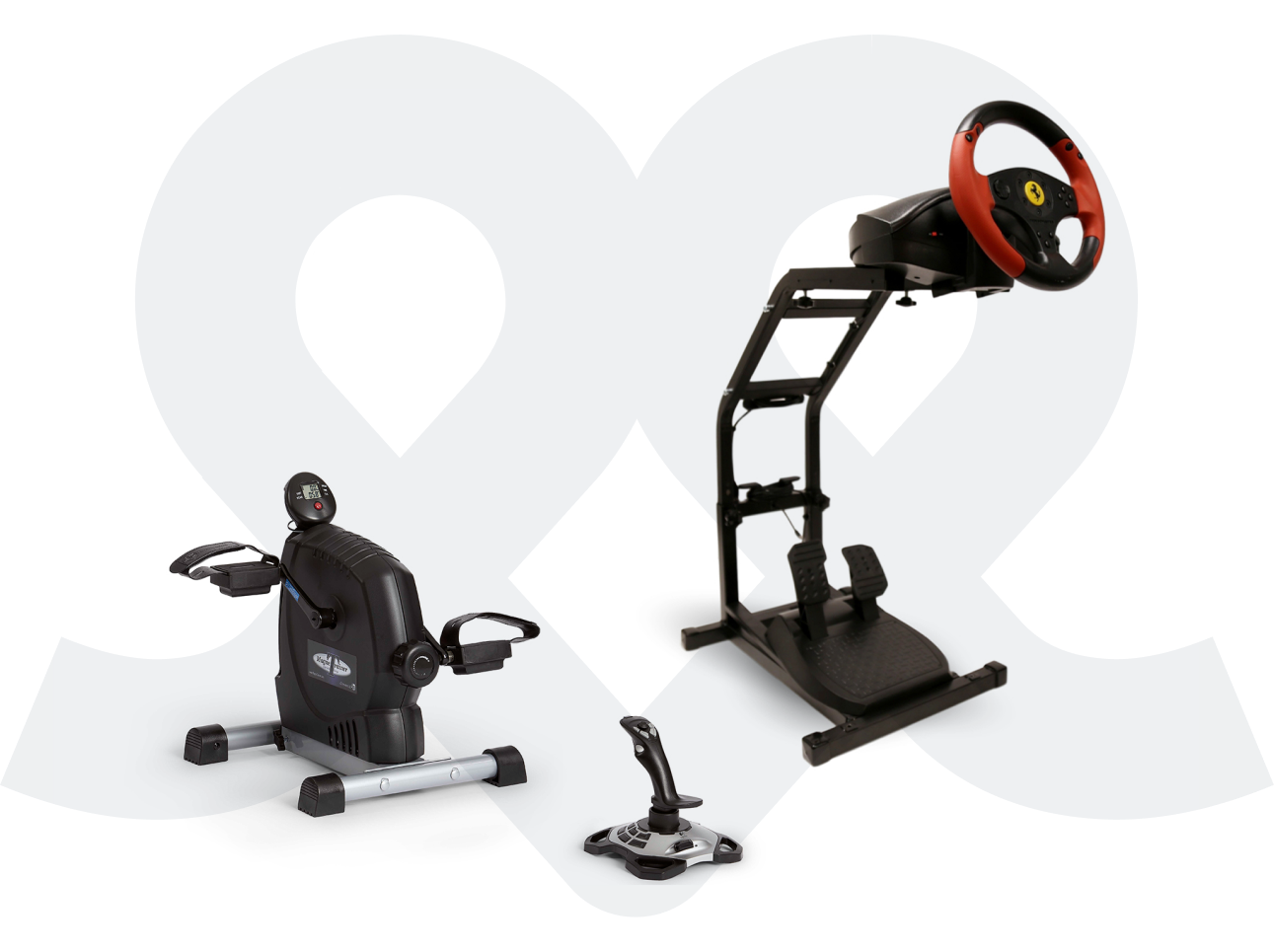 iN2L content
Spark joy with expertly-curated engagement content, tailored to each individual
Connect your residents with what interests and fulfills them and enable them to share conversations, experiences, learning, and fun with each other, their caregivers, and family members. Our best-in-class iN2L content supports the core dimensions of wellness and lets staff customize residents' engagement to truly enrich their experience.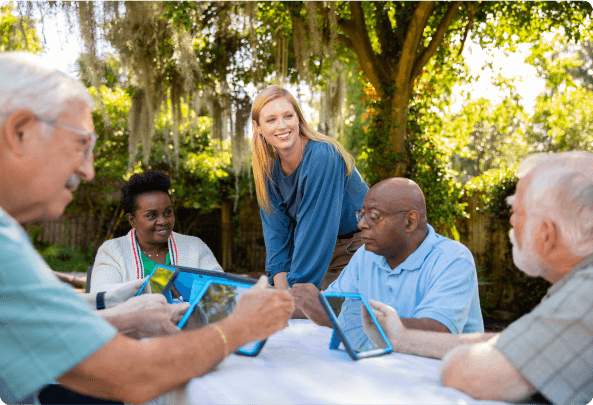 Explore all the ways LifeLoop supports exceptional resident experiences
Our content-driven engagement solution is just the tip of the iceberg when it comes to supporting flourishing communities. Designed with the goal of enabling happier and healthier lives, our software solution supports a wide range of additional needs for senior living organizations of all sizes.
iN2L content
Engage residents and empower caregivers with wellness-focused digital content.
Resident portal
Help residents stay connected to their family and friends and engaged with the community.
Connection portal
Offer families a window into their loved one's world, no matter where they are.
Communication
Ensure fast, easy, and secure communications to keep your community connected.
Calendar management
Save time and simplify scheduling with a faster, more effective way to build calendars.
"We have 8 iN2L units in our Ave Maria Home Green Houses, and they have been a lifesaver during COVID. Our elders' average age is 80 to 85, and they are like The Jetsons using video chat, and they love it! We now have 3 tablets for Assisted Living and our Speech Therapist. We love iN2L!"

"iN2L tablets fulfill our residents' need for connection and communication and provide entertainment specific to their hobbies and interests."
"The iN2L tablet is quickly becoming an active, everyday tool on the part of our caregivers. It's made an amazing world of difference in operations and caregiving environments. There has been tremendous engagement among residents when the staff began to use it. We've seen great results in terms of improvements in mood, physical activity and engagement."

"We wanted this system in our memory unit to better equip the outside caregivers when they come in to one-on-one with our residents. With iN2L they are able to pull up My Page and find their favorites, enabling them to better interact with them vs. just sitting at their side or trying to make conversation with a resident they do not know."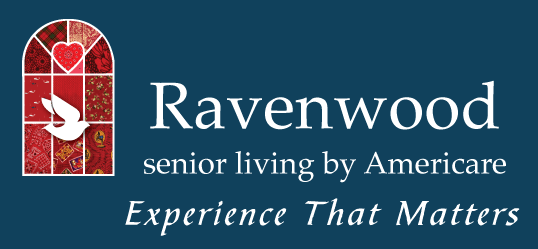 "I wanted to personally thank you for iN2L….Enriching the lives of our friends is happening even more with this system. I thank you, the staff thanks you and our friends thank you!"

"We are so grateful for iN2L technology. Not only has it enhanced the lives of our residents, but it has also provided meaningful ways for our team members to collaborate with them daily. Our residents are engaged and connected."
Frequently asked questions
What internet connectivity options are available on the iN2L tablet?
How large are the group engagement system screens?
What is included when I buy the iN2L solution?
What does the iN2L solution have to do with LifeLoop?
If I purchase an engagement system, do I automatically get LifeLoop's full platform?
Let's talk
See how we support enriching seniors' lives.
iN2L engagement systems deliver content-driven engagement on touchscreen systems ideal for both group engagement and individual experiences.
Want to learn more about how LifeLoop enhances engagement in senior living?
Schedule a brief demo to see how our iN2L engagement systems can help you:
Support social interactions
Build programs for cognitive and physical exercise
Enable stronger therapy
Improve education and spiritual activities
Spark areas of interest and memory support
Flourishing LifeLoop communities
iN2L enables our team members to create operational and workflow efficiencies, improve resident wellbeing and differentiate us in a competitive market
Ryan Novaczyk President & CFO New Perspective Senior Living
Request a personalized demo