Why LifeLoop
Enhance resident experience
Our comprehensive platform delivers personalized engagement, activities, and opportunities that connect people with their passions, each other, and the world around them.
Communities that flourish have residents who are fulfilled, engaged, and leading lives with clear purpose
Fewer prospects are becoming residents
With only 10% of prospects becoming residents, it's critical to demonstrate to seniors and their families that you understand what it takes to make a community a home.
With LifeLoop on full display, including active engagement from satisfied residents and energized staff, a tour for prospective residents becomes a captivating experience.
Resident loneliness takes center stage
Residents thrive when they can easily make connections with each other and staff.
With a variety of activities and opportunities at their fingertips, LifeLoop brings residents together to share their passions every day, reducing feelings of loneliness in residents by 33%.
Resident length of stay is shrinking
Residents may live within a community, but the ability to stay connected to the outside world cultivates passion and curiosity, keeping them from feeling cutoff.
With opportunities to not only connect with their families but also the broader world, LifeLoop immerses residents in a fulfilling environment that acknowledge past interests and future curiosities.

Schedule a demo now
Discover how we make it easy to adapt to evolving resident expectations and deliver a unique experience for each individual. See for yourself how LifeLoop can help your community flourish.
Request a demo
Learn how LifeLoop delivers a personalized
experience for each resident
Explore features that are purposefully designed to give senior living residents a rich and fulfilling experience.
Resident personalization
Get a clearer picture of each resident's needs and improve your person-centered care.
iN2L content
Engage residents and empower caregivers with wellness-focused digital content.
Resident portal
Help residents stay connected to their family and friends and engaged with the community.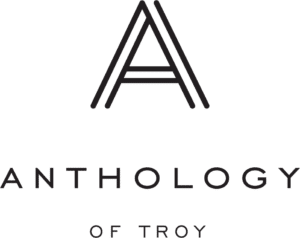 "We lead our community with purpose and passion to fulfill our residents' needs and improve their quality of life. iN2L is a great tool that we utilize every day to bring fulfillment and joy to our residents and to help build a fostering culture in our community"
Let's talk
See how LifeLoop cultivates residents' passions
Help your community flourish with an array of activities and opportunities designed to drive senior resident engagement.
Request a customized tour to see how LifeLoop can help you:
Turn prospects into residents
Increase length of stay
Keep residents connected to the outside world
Flourishing LifeLoop communities
LifeLoop has been a remarkable tool for the residents of First Place-Phoenix and their families. It's an easy-to-use platform that helps the transition of moving to a supportive, inclusive apartment living. LifeLoop has helped residents feel independent with utilization of the calendar feature and maintenance requests, and the families feel connected with knowing how engaged their loved one is.
Nina Bernardo Community Life Coordinator Firstplace-Phoenix
Request a personalized demo