Why LifeLoop
Improve staff experience
We make community operations run more smoothly, easily facilitating preferences, requests, signups, and all the things that make life easier and more fulfilling for staff and caregivers.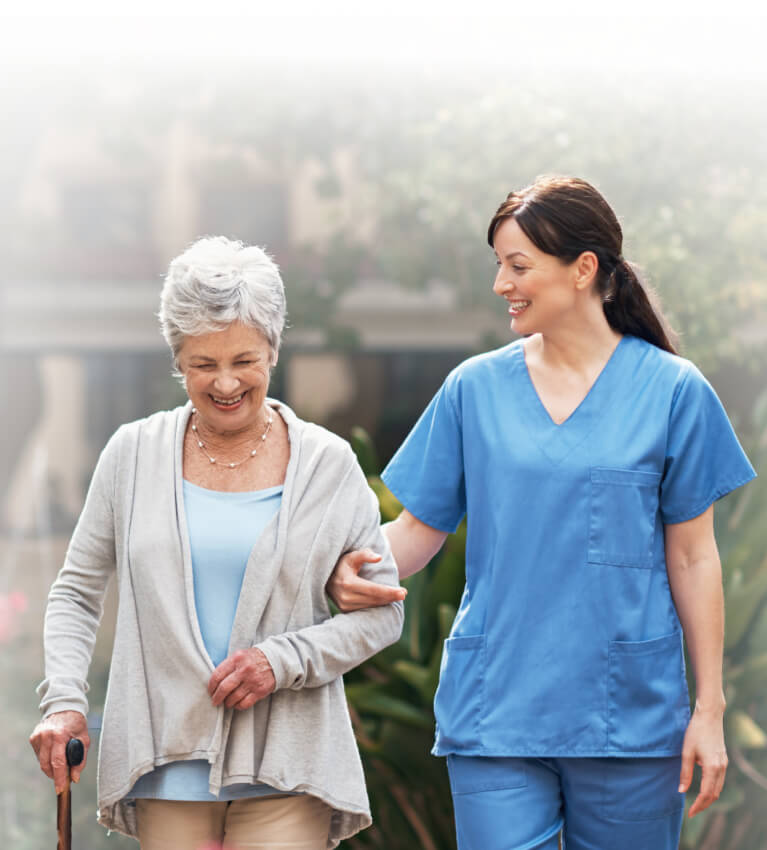 Communities that flourish have staff who can easily experience joy from the difference they make in seniors' lives
Staff want to connect with seniors
They didn't take the job to feel overworked and exhausted. They took the job to connect with seniors and provide care for a portion of our population that is often overlooked or altogether forgotten.
With LifeLoop at the helm to streamline operations, provide an endless array of engagement opportunities, and simplify the connection between families and residents, staff report feeling 43% less stressed.
Staff churn is at all time highs
The projection that 7.8 million caregiver jobs will be unfilled by 2026 is a stark reminder that something needs to change. But keeping staff past their first 90 days of employment is not just about making things easier, it's about enabling them to experience the fulfillment of providing meaningful care to seniors.
With LifeLoop there's no shortage of ideas for engagement activities and there is the very real experience of seeing seniors across all levels of care getting exactly what they need to be happy and flourish.
Staff need operations to run smoothly
When staff are bogged down in time-consuming, often manual processes that slow operations, they miss out on what they yearn for most: time with residents.
With a platform that is purpose-built to streamline community operations, 71% of staff report their job is easier when using LifeLoop.

Schedule a demo now
Discover how we help boost staff satisfaction and allow you to retain skilled and compassionate staff. See for yourself how LifeLoop can help your community flourish.
Request a demo
Learn how LifeLoop makes life easier for staff and caregivers
Examine features that enable staff to work with more efficiency and get back to what's most important: spending time with residents.
Calendar management
Save time and simplify scheduling with a faster, more effective way to build calendars.
iN2L content
Engage residents and empower caregivers with wellness-focused digital content.
Communication
Ensure fast, easy, and secure communications to keep your community connected.

"Family members have raved about the LifeLoop Express, loving the mailed postcard!"
Let's talk
See how LifeLoop simplifies operations for staff
Help your community flourish with improved operational efficiency.
Request a customized tour to see how LifeLoop can help you:
Support staff
Streamline community operations
Decrease staff churn
Flourishing LifeLoop communities
LifeLoop has been a remarkable tool for the residents of First Place-Phoenix and their families. It's an easy-to-use platform that helps the transition of moving to a supportive, inclusive apartment living. LifeLoop has helped residents feel independent with utilization of the calendar feature and maintenance requests, and the families feel connected with knowing how engaged their loved one is.
Nina Bernardo Community Life Coordinator Firstplace-Phoenix
Request a personalized demo