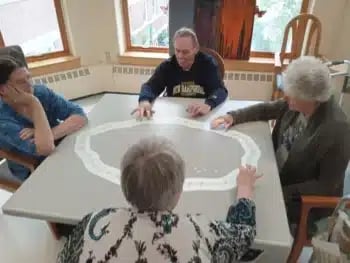 August 15, 2023
by: Roberta Baker
In the dementia unit at Rockingham Rehabilitation and Nursing Center, four residents 69 to 89 sit captivated around the "magic table," waiting for the next game, puzzle, art project or music-composing challenge to launch.
The scene is a far cry from the stereotype of people with mid-to-later stage dementia, and the activity is a game-changer for nursing homes looking for lasting ways to engage and stimulate patients who struggle with cognition, memory and the basics of daily life.
Read the full article on The New Hampshire Union Leader, Manchester.