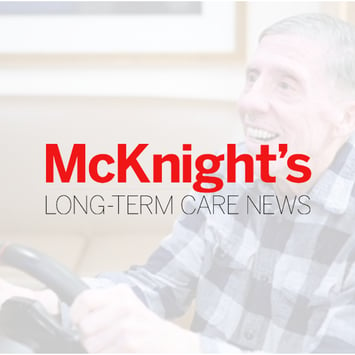 McKnight's Long-Term Care News
by Jack York
Over the last several years I've enjoyed writing posts for McKnight's. I've never felt it appropriate to use my blog to talk about It's Never 2 Late, however, if they'll indulge me, I'll use this vehicle to talk about our new driving game! (get it?!). It's all about re-living the experience of getting behind the wheel of your favorite automobile and the memories that conjures up in our minds.
A driving game. It's not that big of a deal. Or is it? I can't tell if it's because I'm getting older and I'm becoming comfortably aware of my own mortality. But, I find myself noticing things through a different lens than I used to. As my dementia gurus have taught me, the disease is a place where incrementally things are taken away from people, and clearly giving up the keys is a huge loss. I used to think about how if must feel for "them." Now I wonder how it will feel for "me".