President and Director of Research and Program Partnerships will present at MI, CA and TX LeadingAge events.
Denver, CO – May 20, 2019 – Jack York, President and Co-Founder of It's Never 2 Late (iN2L) and Juliet Kerlin, Director of iN2L's Research and Program Partnerships are scheduled to present education sessions at three state LeadingAge conferences this week. The sessions will be delivered on Tuesday, April May 21st and Wednesday May 22nd at LeadingAge conferences in California, Texas and Michigan.
Juliet Kerlin will deliver the educational session, "The Fun Theory: Transforming Dementia Care Through Engagement Technology" at the California event on May 21st and at the Texas event on May 22nd. The session will highlight how person-centered technology can help support a better person-centered environment optimized to delay physical and cognitive decline in older adults. Attendees will learn how engagement technology can provide a strengths-based approach to improving quality of life and have the opportunity to assess research evaluating technology-based engagement programs. Attendees can earn CE credits for both the California and Texas sessions.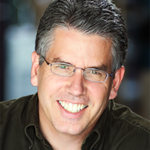 Jack York's session, "The Power of Passion: Making Your Mission Possible", will be the closing keynote at the LeadingAge Michigan conference on May 22nd, where the conference theme is Mission Possible. Attendees will hear York describe how he found his passion in starting iN2L 20 years ago and learn inspiring insights he's gathered during the company's evolution from a start-up to the industry leader in senior engagement technology.
"We are continually appreciative of the opportunity to participate in LeadingAge events," said York. "As we celebrate our 20th year, I can reflect back to when using technology to engage seniors was thought of as a 'crazy idea'. It's amazing to see that it's now a standard of caring for our seniors, and we are happy to share information we've learned along the way with LeadingAge members."
Session Information
LeadingAge CA
Session ID: 1E
The Fun Theory: Transforming Dementia Care Through Technology
Tuesday, May 21 from 10:30 am – 11:30 am
LeadingAge TX
Session ID: Power Session A
The Fun Theory: Transforming Dementia Care Through Technology
Wednesday, May 22 from 10:00 am – 11:30 am
LeadingAge MI
Session ID: Closing Keynote
The Power of Passion: Making Your Mission Possible
Wednesday, May 22 from 11:00 am – 12:00 pm