President and VP of Client Success will address leveraging technology to support aging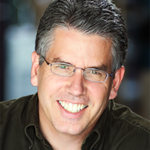 Denver, CO – March 29, 2019 – Jack York, President and Co-Founder of It's Never 2 Late (iN2L) and Kristi Stoglin, VP of Client Success for iN2L have been invited to present education sessions at LeadingAge Illinois Annual Meeting and Expo. Both sessions will be delivered on Tuesday, April 2 at the Renaissance Schaumburg Convention Center in Schaumberg, IL.
York's session, "The Future is So Bright: The Intersection of Technology and Aging", is part of the Life Enrichment and Wellness learning track. Session attendees will learn about the types of engagement technology available and in use by communities across the country and understand the research-based outcomes that validate their application.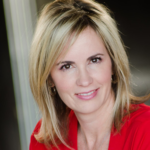 Stoglin will co-present with Matt Reiners, Co-Founder of Eversound, to discuss "Exploring Best Practices for Technology Implementation" as part of the Strategy and Business Growth learning tracks. The session will share current technology challenges in the industry, discuss how communities can integrate technology for best results, and help attendees avoid common the pitfalls of technology adoption.
Both education sessions will offer continuing education credits to attendees.
"We are dedicated to bringing the power of person-centered technology to keep seniors connected; to their families, to their caregivers, to each other, to what brings them joy," says Jack York. "In the spirit of this year's conference theme of 'Reconnect' we look forward to connecting with LeadingAge IL attendees to share how engagement technology fits into your community, how it can be easily integrated to drive important outcomes, and how staff can be involved in the decisions that will impact residents' lives as well as improve their own quality of work."
Session Information
Session ID: 47A
The Future is So Bright: The Intersection of Technology and Aging
Tuesday, April 2 from 8:00 am – 9:30 am
Session ID: 121B
Exploring Best Practices for Technology Implementation
Tuesday, April 2 from 1:30 – 2:30 pm