VP of Client Success will discuss applications of senior engagement technology in memory care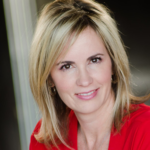 Denver, CO – Jan. 29, 2019 – Kristi Stoglin, Vice President of Client Success for It's Never 2 Late® (iN2L) is scheduled to present as part of the Promoting Quality of Aging: Technological Innovations in Memory Care panel at the HIMSS19 conference. The panel is part of the all-day Healthy Aging and Technology Symposium: Building a Digital Bridge to Transform the Aging Experience on Monday, Feb. 11.
Recent memory care innovations have included technologies focused on music therapy, virtual reality, and digital engagement therapy. Stoglin will present alongside Carrie Shaw, CEO of Embodied Labs, and Sheri Rose, CEO and Executive Director of the Thrive Center, Inc., to discuss and demonstrate how the paradigm of memory care and innovative technology is not only personalizing care experiences but also supporting the family and caregivers with empathy and improved quality of life.
"For 20 years, iN2L has been laser-focused on providing person-centered care with dignity and purpose to older adults," said Stoglin. "We're dedicated to bringing the educational, connective, and engaging nature of the internet to seniors in long-term care, especially those with dementia and Alzheimer's. I look forward to sharing with the HIMSS19 attendees how we use our technology to drive results in memory care from reducing the need for PRN antipsychotics to improving residents' mood."
Session Information
Session ID: HAT3
Promoting Quality of Aging: Technological Innovations in Memory Care
Monday, Feb. 11 from 11:15 am – 12:15 pm
Orange County Convention Center, Room W208C