Skilled nursing care teams are incredible! During this year's National Skilled Nursing Care Week, everyone at iN2L is honored to recognize their valuable contributions to communities everywhere. Skilled nursing care facilities and their staff have worked tirelessly throughout the pandemic to provide compassionate care to their residents. They deserve our recognition for all they've done and continue to do.
As a former Community Enrichment Director and in my current role as a Program Partnerships Manager at iN2L, skilled nurses have shared their experiences with me. Their stories always touch my heart, which is why I feel compelled to lend my voice to this awareness campaign. More importantly, I want to just say thank you to all skilled nursing care communities and their staff, especially for the inspiring example of collaboration and compassionate care they provided daily throughout the pandemic. They've brightened lives, eased anxiety among families who couldn't be present for final goodbyes, comforted residents in their last moments, and so much more.
Thank You for Your Commitment
"People who work in senior living do it for the love of elders."
—Barbara Patterson-Paul, VP, Consulting Division, Select Rehabilitation
The theme for National Skilled Nursing Care Week (NSNC​​W) 2021 is "Together Through the Seasons." This theme​ honors the collaborative commitment of skilled nursing care staff. No matter what, they strive to do the best they can for every patient. Everyone counts on their amazing endurance in showing up to provide not just care, but often companionship.
When trash bags had to be used for PPE in some communities across the country, skilled nursing care staff just worked harder, going above and beyond to keep things going. Barbara Patterson-Paul, a nurse of 42 years, recalled having chills from the eerie silence in the streets of New York, the city that never sleeps, during the height of the wave of COVID cases. Care partners passed through those streets every day, leaving families behind and risking their own health, to take care of patients, many of whom were elderly residents of congregant living settings.
​When you or a loved one needs care, skilled nursing care team members sometimes stand in for family, as many of them did during the pandemic. As they provide care, they are also offering companionship, getting to know the patient or resident, listening to their stories and concerns to help ease anxiety. When you think of patient-centered care, it often starts with the essential role of skilled care communities.
Few people stop to consider the valuable contribution skilled nursing care staff make to families and communities every day. However, given current demographics, family size, and life expectancy trends, it's inevitable that everyone will be touched in some way – personally or through a loved one – by their compassionate care. There's growing momentum to build a health care system that will support all Americans as we age. Any initiative will have to include an effort to recruit more skilled nurses as an essential part of the solution.
"To do what nobody else will do, in a way that nobody else can do, in spite of all we go through; is to be a nurse."
—Rawsi Williams.
When everything seemed to be falling apart during the pandemic, skilled nursing care team members were among the heroes who kept things together. From combating infection control, making do with limited PPE, advocating for residents' well-being, helping to maintain family connections, and more—skilled nursing care partners were high-performers on the frontlines of care.
Nurse leader Amber Wood, MSN, RN, CNOR, CIC, FAPIC, recently pointed out that:
[D]eclaring that nurses are on the front line implies that there is backup on the way. If there is anything this pandemic has taught us, it is that there is no relief crew coming—nurses are our front, back, and only lines of defense regardless of the setting, whether it is the emergency department, inpatient unit, operating room, nursing home, or behavioral health.
Skilled care centers and their staff continued to go to work every day under unprecedented conditions. Despite the challenges of the pandemic, they have shown an incredible and steadfast commitment to providing quality care and ensuring the safety of their residents.
Thank You for Your Patience
Some skilled nurses have expressed the sentiment that the term, "Healthcare Hero," is an understatement and became overused during the pandemic. It was not uncommon for many care partners to have to work multiple jobs due to low wages, a situation that put them and their patients at even greater risk of contracting the virus. We must be better prepared to care for those who care for us.
Our hope at iN2L is that the spotlight the pandemic has put on skilled nursing communities will lead to a greater understanding of their contributions and more support for the profession—whether it's new policies, funding that fuels professional development and builds a pipeline of new recruits, or technology that brings greater efficiency.
As we honor skilled nursing care centers and their staff this week, let us focus on listening to them and taking steps to make their lives and the lives of residents better. That is the greatest tribute we can give.
---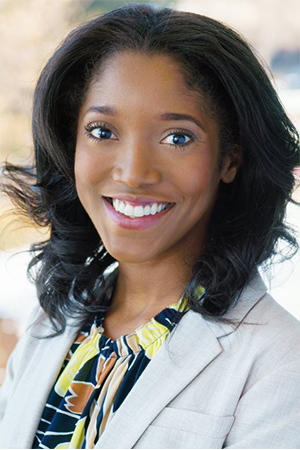 About the Author
India Brown enjoys being part of the Program Partnerships team at iN2L, where she leverages her knowledge of best practices in person-centered care to connect skilled nursing communities with tools to meet their goals and the needs of their stakeholders. Before joining iN2L in 2019, India held various roles in care settings across the elder care spectrum. She has a bachelor's degree from Dillard University and a master's degree in media studies from The Pennsylvania State University.