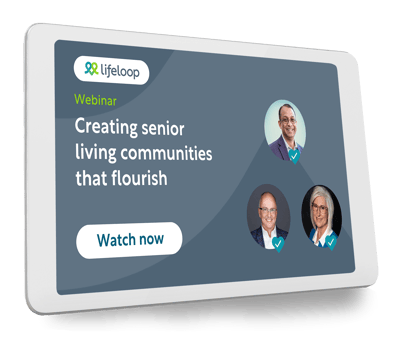 At the heart of every successful senior living community, you'll find residents who are satisfied, engaged, and living with purpose, passion, and joy. But how do you create that kind of flourishing environment? And what role does technology play in helping you achieve success?
In this on-demand webinar, leaders in the industry will share innovative strategies, processes, and technologies they have implemented to achieve their goals. Watch now to learn strategies you can implement to help your community flourish!
Speakers:
Rhonda Sanders-Simmonds, Chief Customer Engagement Officer, Trilogy Health Services
William Swearingen, SVP, Sales & Marketing, Spectrum Retirement Communities, LLC
Navin Gupta, Chief Executive Officer, LifeLoop
Fill out the form to access this free webinar today!