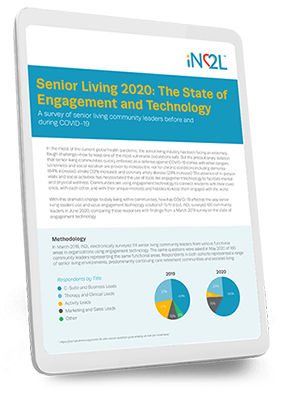 How did COVID-19 affect the way leaders of senior living communities perceive and use technology-based engagement solutions? We compared findings from surveys conducted right before and during the pandemic to discover how COVID-19 changed how technology is utilized in senior care communities, especially in efforts to overcome loneliness and promote mental and physical wellness.
This report is part of an investigative series by LifeLoop designed to track industry challenges and strategic priorities, the increasing adoption and use of technology, and the myriad ways that enterprise platforms can enrich the aging experience.
Download this report for insights into:
How the pandemic drove senior living communities to expand the use of technology to preserve resident well being
Why more leaders than ever see engagement technology as a valuable investment that differentiates their business
How technology is moving engagement from the activity department into every area of community life
Fill out the form to access the free report today!