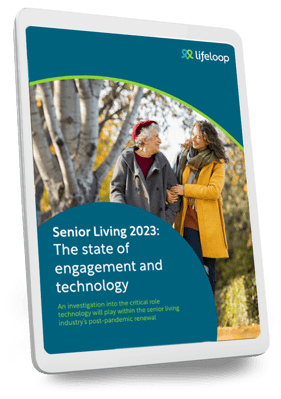 Especially during the pandemic, senior living communities found themselves in need of more robust solutions to pair engagement with operational and staffing support. Technology is now helping them realize that promise, providing new modalities to excite and engage the incoming class of tech-savvy residents. And as technology improves, so too do the senior living communities that know how to leverage it.
This report is part of an investigative series by LifeLoop designed to track industry challenges and strategic priorities, the increasing adoption and use of technology, and the myriad ways that enterprise platforms can enrich the aging experience.
Download this report to learn:
How staffing shortages affect the ability to offer personalized care, and how technology is helping bridge the gap
Why organic, resident-directed experiences are taking over from traditional scheduled activities
How technology supports a wide array of engagement use cases, from communication to customized activity planning
Fill out the form to access the free report today!