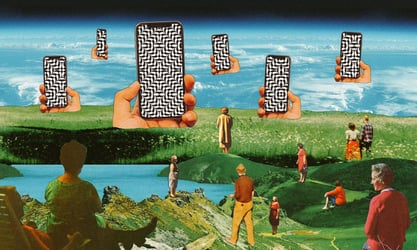 September 3, 2019
The Guardian
by: Tom McNichol
The following is a brief excerpt from the full article. See link at the bottom of the page to read the whole article.
Silicon Valley has long sought to disrupt virtually every aspect of modern life. Now comes technology's final frontier: old age. Tech that's specifically designed for seniors is a growing market, fueled by inexorable demographic trends – about 10,000 baby boomers turn 65 every day.
Senior tech is increasingly showing up in assisted living facilities and nursing homes. A company called It's Never Too Late proffers a massive 70in high-definition touchscreen computer that provides older people with little prior tech experience easy access to everything from travel videos and music playlists to a library of college lectures.