Proven leaders bring functional expertise and healthcare experience to senior engagement technology provider
Denver, CO – April 9, 2019 – It's Never 2 Late® (iN2L), the leading provider of person-centered digital engagement to the senior living market, announces the strengthening of its executive team with the appointment of Allison Hart as Vice President of Marketing and Susan Tournie as Vice President of Sales. Lauren Foley also joins the company as Director of National Enterprise Accounts. These leaders will help drive the company forward on its path of growth and expansion.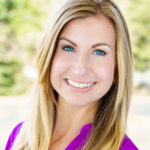 Allison Hart will be responsible for expanding iN2L's marketing function. She brings nearly 20 years of marketing experience, including a 15-year tenure in the healthcare IT industry. Allison is known for optimizing marketing strategy, messaging, brand, sales enablement, lead generation and marketing operations to successfully support organizational transformation.
"Allison's track record of leveraging best-in-class strategies to drive more effective marketing at scale will be critical to iN2L's continued growth," said Lisa Taylor, CEO at iN2L.
Susan Tournie will grow and lead iN2L's national sales team with an emphasis on enterprise and regional sales growth. She brings more than two decades of experience in healthcare and technology solution sales, and a reputation for leading successful sales teams.
"Susan's expertise in galvanizing teams towards a common goal and creating processes that fuel sales success will be invaluable as iN2L continues to expand," said Taylor.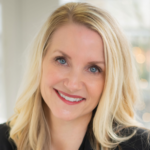 Lauren Foley will manage national accounts for iN2L, engaging with senior living communities to determine how technology can help them enhance resident satisfaction. Lauren brings a history of working with enterprise health systems, including almost ten years providing communication and engagement IT solutions aimed at improving patient outcomes.
"Lauren's understanding of healthcare operations and ability to successfully apply technology to solve challenges make her the ideal fit for this important role in supporting our most valued asset – our clients," said Taylor.
"As the aging population grows, our focus remains on expanding our reach to ensure more people benefit from what iN2L technology delivers – connection, engagement and better quality of life" added Taylor. I am confident that these leaders bring the marketing, sales and client relationship management expertise to position iN2L as the resident engagement technology partner our clients trust to grow their organizations and best serve their seniors."