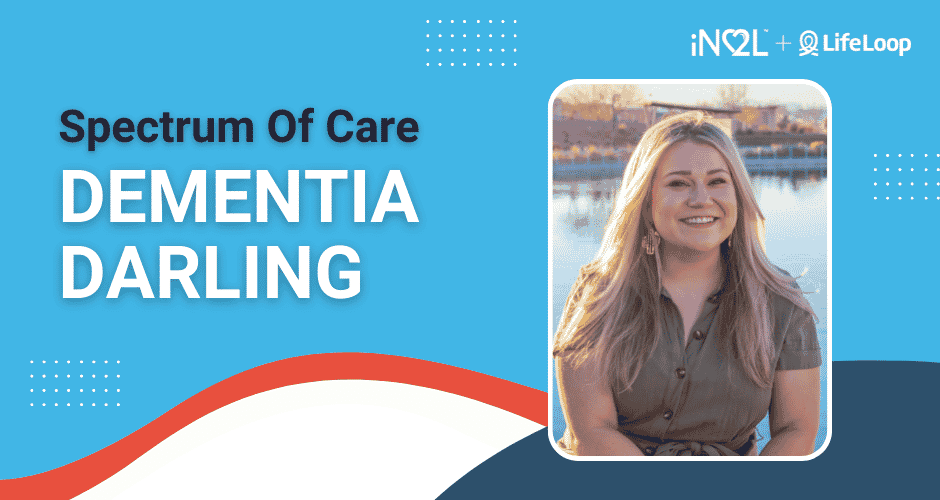 A Series for Caregivers
Hello, world of caregivers! My name is Carrie Aalberts, a.k.a. Dementia Darling, and I'm so excited to share the good news! iN2L + LifeLoop is hosting my blog series, Spectrum of Care, which is devoted to the caregiving journey. Whether you're a professional caregiver or a family caregiver, we are here for YOU. I know caring for others living with dementia can be incredibly challenging, but I also know it can be a rewarding and joyous labor of love! I am here to pass along my favorite caregiving tips and tricks while also helping you find support, community, and joy along the way!
My Story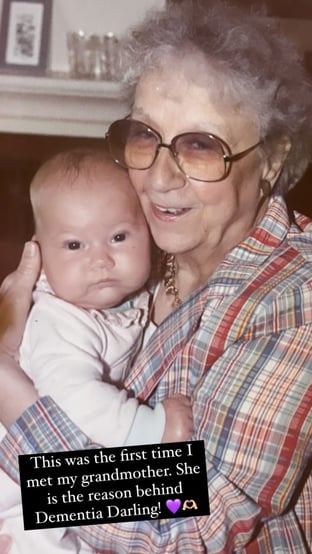 To give you a little background on why I am passionate about this community, it all began with my grandmother. I was a young teenager when my grandmother was living with dementia and my father transitioned into being a primary caregiver. Much later in life, I came to discover how difficult that role was for my father – and not just my father, but all caregivers. I also learned from visiting my grandmother in her assisted living and memory care community that I enjoyed being around seniors.
When I went to college I decided to study Gerontology, the study of aging. My first internship was at an adult daycare center that also served as a preschool. The children would come twice a day to visit the seniors. The time I spent there solidified my love for senior care and my desire to create a better world for our seniors. Since then, I have earned my Bachelor's and Master's degrees in Science from the University of Nevada, Reno. Following graduate school, I went on to be an Activity Professional in assisted living and memory care facilities, was a director of an adult day care center, and did outreach work for a senior-focused nonprofit organization. These positions led me to become a certified Dementia Practitioner and Montessori Dementia Care Professional.
As an Activity Director, I had the opportunity to work with an iN2L + LifeLoop system for the first time in my career. I was in awe of the engagement opportunities it provided and immediately fell in love with it! iN2L + LifeLoop has provided me with some of the best moments of my career. I have witnessed individuals who are nonverbal begin to sing with the system. I have seen a side of people come out that is full of joy and love that I could not have brought out without the iN2L + LifeLoop engagement technology system! When the opportunity to work for iN2L + LifeLoop presented itself to me in December of 2021, I was ready! Since then, my adoration for the system and technology in senior care has deepened. As an Implementation Success Manager, I get to travel across the country visiting facilities and helping them learn how to use technology and the system to better engage their residents and support their caregivers and staff. How cool is that?! My job allows me to meet all types of caregivers. I'm more and more impressed with caregivers every day! You truly keep the world turning.
That is my story. That is why my work is my passion. As cheesy as it may sound, I feel I was put on this planet to support the caregiver community and those living with dementia. With that, I want you to know you are in good, caring hands! I will keep learning and growing so I can better support you as you continue to learn and grow. The learning and growing of a caregiver are never over, but please remember, you are not alone!
My Mission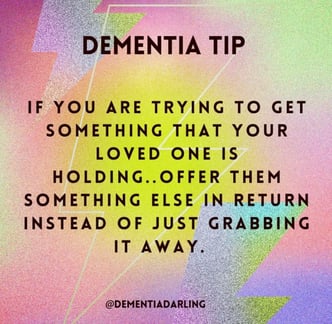 Throughout my work over the last decade in the senior living industry, I noticed a theme: Caregivers feel very much alone. I never want a caregiver to feel alone, and it's this sentiment that sparked the inspiration for Dementia Darling. The caregiving community is loving, supportive, and beautiful, but you all deserve so much more. My mission is to bring caregivers MORE. More support, more resources, more acceptance, and more of a voice! I am here to do whatever I can to support you. Together, we will provide you with helpful resources and a community to support you on your journey.
Have you ever wondered if other caregivers have had the same issues you have? Have you wanted support with sundowning? You can send in any questions you have with anything from daily challenges, bigger issues that you face as a caregiver, or even those questions you have about iN2L + LifeLoop. Contact me to get your questions answered or to suggest topics for my next post. There is never a question too big or too small. Each month we'll focus on a topic that is unique to the caregiver's journey – topics like how to build community, grief, self-care, and more! Together, we can do more!
Join Our Community of Caregivers!
I have a tremendous group of social media followers who share their posts, thoughts, and support. Please follow me and enjoy the support of thousands of caregivers across the globe! @DementiaDarling on Instagram, TikTok, and Facebook!