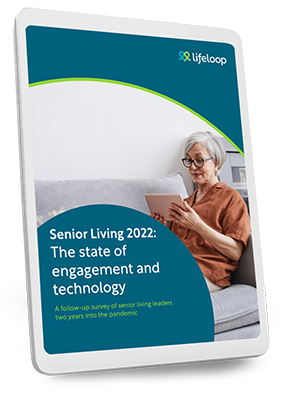 While upending the status quo, the pandemic also helped senior living communities focus on addressing some key concerns, like their ability to provide personalized satisfaction, long-term wellbeing, meaningful social connections, and support for overburdened employees. Today, most leaders agree that engagement technology that can meet these goals is not just a valuable investment but a must-have asset.
This report is part of an investigative series by LifeLoop designed to track industry challenges and strategic priorities, the increasing adoption and use of technology, and the myriad ways that enterprise platforms can enrich the aging experience.
Download this report to understand:
The benefits of using content-based solutions to connect people with games, hobbies, pictures, and other residents
How engagement technology has evolved to better support staff as well as resident
Why more than 80% of leaders believe using this technology provides unique benefits that help set their community apart
Fill out the form to access the free report today!