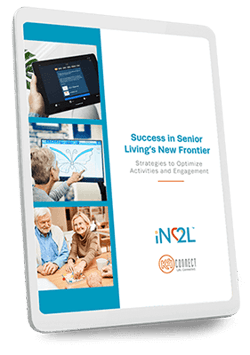 The pace of change in senior living has accelerated. What steps can leaders take to keep up by increasing the readiness of their communities for meaningful resident engagement? Read this guide to learn more about the trends influencing today's senior care professionals, along with seven specific action items to take to adapt to them and meet the future expectations of residents.
Download this guide to learn:
Strategies and tips to help increase your community's readiness to achieve purposeful engagement
Real-life success stories of communities that have embraced creativity to meet resident expectations and requirements
Why it's important to enable tech-savvy adults to navigate social media and online resources independently from staff
Fill out the form to access the free ebook today!