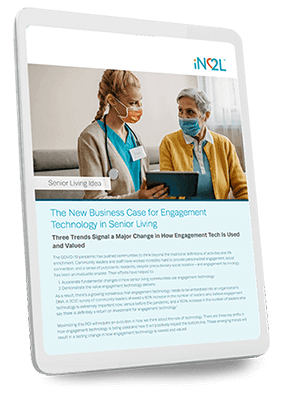 As it becomes a conduit for overall social connection, including staff, loved ones, fellow residents, and even friends from around the world, engagement technology is changing every aspect of the senior care experience. No longer siloed within the activities function, or relegated to large group activities, engagement strategy is now part of how forward-thinking organizations nurture purpose for residents and staff, grow their return on investment, and future-proof their communities.
Download this white paper to learn:
How to increase employee engagement and retention through inspiration, human connection, and innovation
Why social connections are the leading factor in satisfaction and referrals, and how technology helps nurture them
How COVID-19 pushed communities to think beyond the traditional definitions of activities for new ways to engage
Fill out the form to access the free white paper today!