The approaching new year has a way of filling us with curiosity for what the year will hold and excitement for what we can achieve. In preparation for those New Year's resolutions and business goals, iN2L + LifeLoop's CEO, Navin Gupta, offers insight into senior living trends for 2023.
Five Major Trends in the Senior Living Industry
1. Occupancy is on the rise!
Occupancy rates are bouncing back from the onset of the pandemic. While independent living, assisted living, and skilled nursing facilities all are seeing different bounce-back rates in their occupancy, one thing is clear—occupancy is increasing. According to the 2022 3Q NIC Map, occupancy is at 82.2%. Compared to a pandemic low in 2021, occupancy is up 4.3%, putting the industry at the halfway point for a full recovery. Gupta shares, "What we are seeing is 5 to 6 quarters of consecutive occupancy growth. This is important because all the top-line growth for senior living providers is tied to the occupancy of their units.
2. Seniors are prioritizing wellness and quality of life. Is your community ready?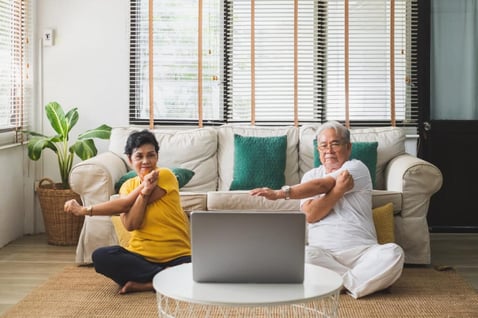 The senior living population is expected to double within the next decade. Seniors will be seeking communities that provide programs and technology that support their quality of life and holistic wellness. The global wellness economy, which encompasses industries that enable consumers to incorporate wellness activities and lifestyles into their daily lives, is projected to grow at a robust rate of 9.9% annually with a projection of $7.0 trillion in 2025. It should come as no surprise that as humans across the globe are investing more and more in their wellness, so too are seniors as they enter the senior living space.
"Even though the senior population is increasing, they will be looking for choices. They will be looking for those operators that give them the quality of life that they desire and have grown accustomed to," comments Gupta. "This really speaks a lot to the content and features we provide here at iN2L + LifeLoop. Our technology focuses on supporting the quality of life for seniors by targeting all the dimensions of wellness, such as intellectual, physical, spiritual, emotional, and social well-being."
3. Embracing a continuum of care and preventive care for better health outcomes.
Why wait for people to become sick when we could be investing in education and preventive measures that keep people healthier for longer? About 800,00 Americans, typically ages 85 years and older, reside in assisted living communities. Many of these Americans live with chronic conditions. In fact, after a median stay of about 22 months, about 60% of residents transition from assisted living to a skilled nursing facility. Gupta states, "What payers are beginning to recognize is that a preventive approach that focuses on wellness, reducing episodic care, preventing readmission, and keeping residents engaged and socially active is going to provide us with better health outcomes."

4. The current economic climate for senior living operators is challenging.
2022 has seen rising inflation and interest rates with the core personal consumption expenditures price index accelerating by 5.1% over the past 12 months. "It puts a squeeze on operators' operating margins and investment returns," Gupta sympathizes. "The margins for operators are low and the inflation costs are high, while at the same time they are unable to raise fees to keep up with the inflation. So, we are seeing a compression of the margins and of dollars that are available to adopt the technology." While the turbulent economy leaves many operators grappling with whether they should or can budget for technology, he believes, "…the operators that will succeed and gain share are those that rely heavily on technology. It is a matter of prioritization. These operators have a hard job! They need to take care of the essentials, and then compound in infection control, staff churn, and staff needs. That leaves them with very little money to invest in discretionary expenses."
5. We are going to see a lot of industry consolidation.
2022 was a year of many acquisitions and partnerships within the senior living industry. To name a few, 12 Oaks Senior Living added Copper Canyon Memory Care & Transitional Assisted Living to its portfolio, Goodwin Living™ acquired the senior living community Hermitage Northern Virginia, and Lifespace Communities acquired three senior living campus communities in Texas—Meadow Lake in Tyler, Wesley Court in Abilene, and The Craig in Amarillo.
Gupta believes integrating technology into senior living communities is more crucial now than ever. He comments, "There will be the acquirers and the acquirees. The ones that will end up being the acquirers will be the ones who disproportionately spend on technology because they will have disproportionate outcomes to the competitors in their area."
Technology is Here to Stay
The pandemic forced many operators to adopt technology at staggering rates. According to a Senior Housing News survey, 80% of respondents reported an increase in tech spending in 2020 to help meet the demands of the pandemic. In 2021, 78% of operators who participated in a survey stated they had increased their spending on technology. While the worst of the pandemic is thankfully in our review mirror, the repercussions of what a national, let alone global, shutdown entails are enough to forever impact the way we look at essential senior living needs. Just as technology has engrained itself into every aspect of the world, so too is it weaving itself into the intricate fabric of the senior living industry. More and more operators are turning to technology to update and transform the aging experience, not just for residents, but for the entire community.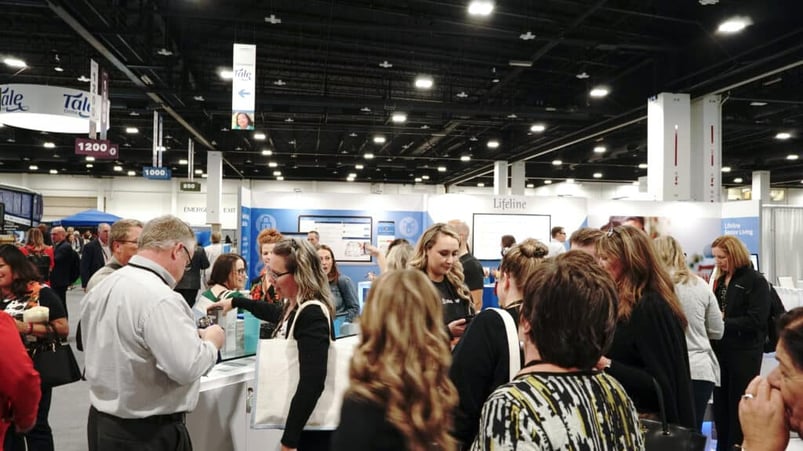 The technology solutions for senior living operators seem endless and can be overwhelming. Gupta advises operators to backwards plan. "There's a host of technology solutions out there. Think about walking those tradeshow floors and seeing CRM tools, virtual reality solutions, video chatting apps, you name it, but what is front and center from an operator's perspective is solving for the issue at hand. If you are trying to solve for increased occupancy, then you are looking for technology that is going to make your community very attractive for residents, technology that is going to help them live a very fulfilling life," he remarked.
Reducing Perceived Fixed Costs
After reviewing their 2023 budget, many operators may feel the budget for adopting new technology in their senior living community is simply not there. Gupta is challenging operators to shift their mindset. He says, "Ultimately the dollars that you deploy on technology can have a meaningful reduction on what we perceive as a fixed cost. Think cutting costs for paper or staff churn and manual work." While technology can help streamline a lot of operational processes, he recommends that operators consolidate technology solutions by investing in an enterprise platform. "There are a lot of very small players, very niche technology solutions out there. What operators want to do is consolidate and find single enterprise platforms," comments Gupta. "Manually creating and entering user credentials across several systems turns into a full-time job. Streamlining and consolidating systems being used throughout an organization can ultimately save an organization hundreds of thousands of dollars."
The average cost to replace an employee in senior care ranges from $3,500-$5,000. Couple that with the latest AHCA survey, which reports 87% of nursing homes are facing moderate to high staffing shortages, and operators are faced with a serious financial hurdle. Investing in technology that streamlines workflows, consolidates systems and information, and increases staff efficiency will allow them to do more even during a staffing shortage. Empowering staff with the tools they need to succeed without feeling burned out is key to staff satisfaction and retention. Gupta shares, "If you have technology deployed that streamlines all their processes and communication needs into one system, you are saving your staff hours of time because they no longer must tediously sign into and learn multiple platforms. The iN2L + LifeLoop platform is a great example of how consolidating technology can give staff back the time and freedom to give their residents meaningful care."
Technology Partners Can Help Exemplify a Community's Mission Statement
As the new year prompts many Americans to reflect on their goals and set resolutions for the upcoming year, so too will it prompt many communities to do the same. Gupta encourages operators to consider how technology can help their community realize its 2023 mission. Take into account the following phrases collected from a selection of senior living communities' mission statements:
Provide Residents with Superior Care
Promote Independence
Keep Residents and Families Connected
Innovative Care
Individualized Care for All Residents
We engage
Variety of Programs
Growth and Development for Employees
Foster Bonds
Holistic Wellness
Meaningful Experiences for residents, families, and staff
All these statements can be empowered through the integration of technology in senior care. Gupta remarks, "Ultimately, you can look at all of the business measures and results, but what I think is more compelling and powerful is that technology platforms and vendors emerge as trusted partners that can help fulfill the mission of these organizations."
Enhancing the Aging Experience
Ultimately, the goal of the senior living industry is to enhance the aging experience. The power of technology is that it acts as a catalyst for high-quality, person-centered care. Technology arms staff with innovative training experiences and the tools they need to efficiently track and develop individualized care plans. It keeps families connected to their loved ones, decreasing feelings of loneliness and isolation. Technology gifts residents with the power of choice and purpose. While we may not know what the future brings, you can be sure it will be powered by technology.