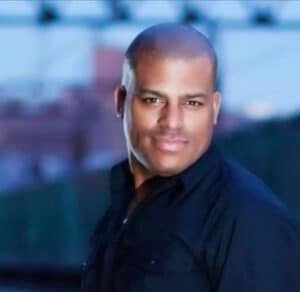 iN2L + LifeLoop is committed to delivering a great product, but it truly is our customers that push us toward innovation. We are proud to highlight the tremendous work that Ricky Pena and Marquis Health Consulting Services do to ensure happy and healthy aging for their residents.
Passion, Creativity, and Innovation…Oh, My!
Ricky Pena's passion for life is palpable and his energy is unparalleled. Before talking with him, I felt confident in the fact that every human on this earth is given 24 hours every day. After I chatted with Ricky, I walked away skeptically wondering if, in fact, Ricky had learned how to add extra hours to his day. As Corporate Vice President of Life Enrichment and Therapeutic Activities at Marquis Health Services, Ricky does just that…he enriches the lives of those around him.
With 20 years of life enrichment experience under his belt, it's essential to note that Ricky Pena wears many, many hats. With a degree in music and theatre, Ricky excels at composing and arranging music, singing, dancing, creating and producing videos, and most importantly, inspiring and motivating those around him. When asked how he got into the senior living industry, Ricky responded without hesitation: "Loving people is what I do."
Ricky's creative spirit and innate ability to inspire allow him to create innovative, person-centered care programs that bring joy to residents and to his team of caregivers. Although he manages over 57 locations in 7 states, Ricky is adamant that he recruit and train all the life enrichment staff himself. "We like to weave creativity into all our care programs, so when I recruit, I am looking for qualified professionals who also evoke a sense of artistic expression." From recording albums to hosting Marquis' Got Talent, Ricky and the rest of the life enrichment team at Marquis go above and beyond. They seamlessly weave the creative arts into resident engagement, cultivating an environment that promotes a sense of purpose and happiness for residents, thus encouraging them to engage at their highest level of function. To expand and amplify the reach of these innovative programs, the team at Marquis has adopted iN2L + LifeLoop technology.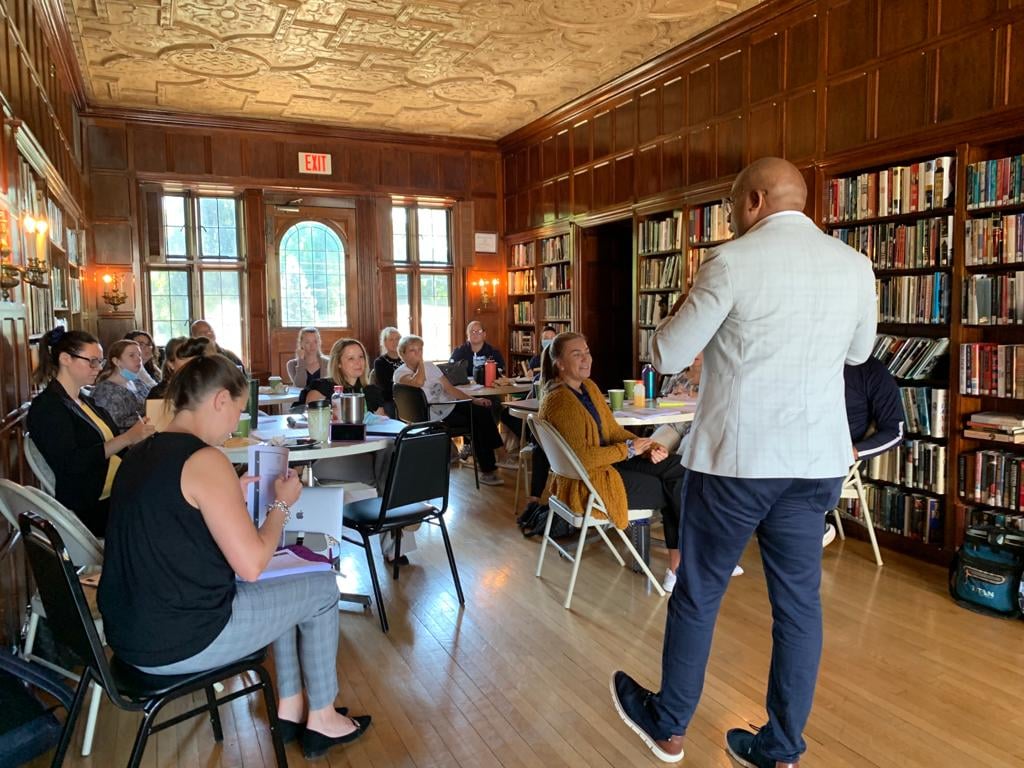 iN2L + LifeLoop Provides Cross-Departmental Engagement
iN2L + LifeLoop provides the Marquis team with cross-departmental support. Therapists enjoy using iN2L content to encourage healthy competition amongst residents that also supports intervention plans. Ricky shares, "iN2L's content has been phenomenal in many ways. We do a lot of competitions. One competition we particularly love hosting is our Olympic Games. We find residents who want to compete throughout our 57 communities and host Senior Olympics. One game, for example, will pin Virginia residents against New Jersey residents for The Bubble Popper high score. It is a great way to get residents excited about engaging socially, physically, and cognitively."
Another competition that keeps residents excitedly engaged is their annual talent show, Marquis' Got Talent. The team calls for video submissions of resident and staff talents. Ricky then works to edit and produce the videos. Once the content is ready, the team hosts and live streams the videos to the entire organization through Facebook or YouTube Live using the iN2L large systems or tablets. Residents can enjoy the show collectively in the common area, or on their tablets in the comfort of their own rooms. The winner is decided by judges, who make up 40% of the votes, and residents, who make up 60% of the votes. Residents phone in their votes in real time! This past September marks their 3rd annual Marquis' Got Talent.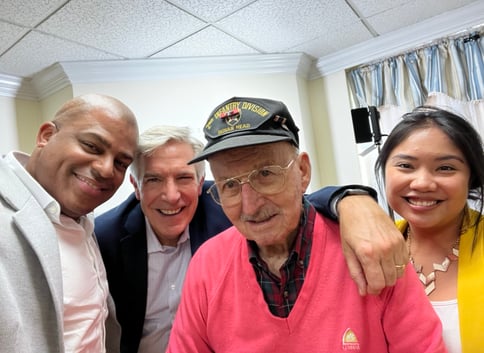 Senior Living Technology that Supports Staff and All Levels of Care
Technology does more than just engage residents; it also supports the Marquis care team. "iN2L + LifeLoop makes it so much easier for my directors to execute their day-to-day work," exclaims Ricky. "Now that we have moved to the Patient-Driven Payment Model (PDPM)," he explains, "therapists are no longer the sole care staff responsible for driving the numbers." According to the American Journal of Managed Care, the PDPM reimburses skilled nursing facilities, or SNFs, based on patient characteristics and not the volume of therapy provided. This includes physical therapy, occupational therapy, speech-language pathology services, nursing services, non-therapy ancillary conditions, and services based on SNF resources used during the stay. "It opens up the possibilities for programming that supports skilled therapy services without the need for a therapist at every step of the way. Therapy will initiate interventions and pass the baton to nursing or life enrichment. Now we can offer Samba programs, Spinfit, and other spin classes using the iN2L simulator bike and count that towards therapy PDPM. Our goal for iN2L content is to get our PDPM numbers up! Bubble Popper is not just a game, it's a therapeutic exercise. It keeps residents happily engaged in their intervention plans." While iN2L content is available at most Marquis communities, they are working hard to get it integrated into all 57 communities.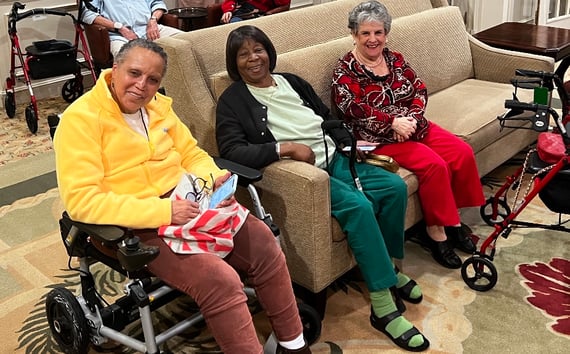 Marquis also uses iN2L + LifeLoop technology to increase staff efficiency and to show off its innovative methods on prospect tours. Marquis has adopted the app-friendly iN2L + LifeLoop platform across every single community to help streamline organizational efficiencies. "At first, a lot of the staff were intimidated by it [iN2L + LifeLoop], because technology can be scary, especially the older you are. But once we trained the team, they were like, 'Wow Ricky! You're right! This is so much easier than how we were doing it!" Ricky and his team are big fans of the digital signage and calendar feature. "Getting away from bulletin boards and paper signage brings us into the modern world. It gives us a sleek digital and competitive look that sets us apart from traditional nursing homes. We use 65″, sometimes larger, screens to display our information. We go big!" Ricky shares proudly. The digital signage feature, which allows communities to showcase activity calendars, pictures, announcements, and more, is so effective on prospect tours that Ricky wants to strategically place a big screen in the admissions office so that they can show off their digital signage. He shares, "It's such a great feature to show off on tours because it allows prospects to experience the tech. Not only do they get a glimpse into our robust activity calendars, but they also get to experience how we celebrate residents by displaying resident spotlights on our digital boards for the entire community to see."
Building Connections for Staff, Residents, and Families
Families are also big fans of iN2L + LifeLoop technology. "The Connection Portal is huge! It is so easy to send notifications to families in one shot. It's been great for promoting our songs. No more snail mail. We can just ding them," explains Ricky. Yes, that is right…Ricky, his team, and residents create community songs that are turned into albums that are available on any music streaming platform. "I have residents, prospective employees, and staff write lyrics. We take those lyrics and write the music, grab instruments, and record it in the studio! I then produce a music video and present it to residents. They absolutely love hearing the end product and watching the people who care for them sing and dance. We make a whole event out of it by making mocktails and viewing the video together on the iN2L large system."
Marquis Health Services understands that healthy aging takes a village. iN2L + LifeLoop provides the passionate team at Marquis with technology that facilitates operational efficiencies so that they have the time and energy they need to create innovative care programs that promote a fun and healthy senior living environment for everyone! Creating staff efficiencies that promote purposeful engagement is a surefire way to increase resident, family, and staff satisfaction.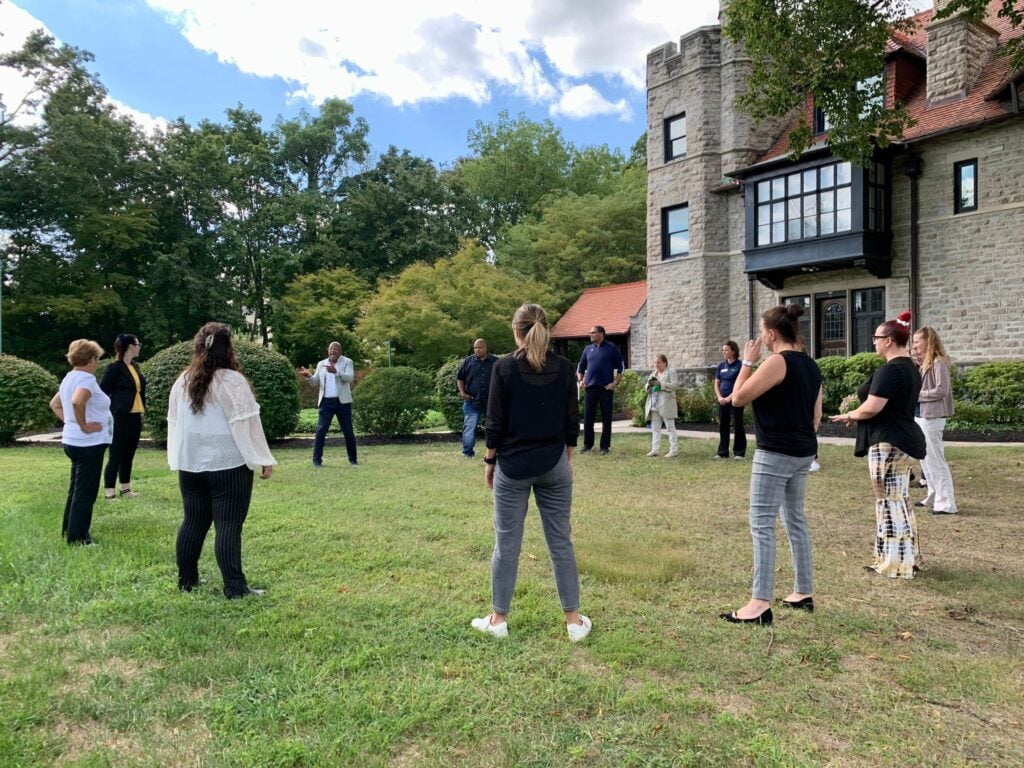 Dante once said, "…from a little spark may burst a mighty flame." Those who know him, know Ricky Pena, is a mighty spark. His spark, empowered by iN2L + LifeLoop technology, has allowed him and his team at Marquis to create some seriously inspiring and innovative person-centered care programs for their residents.
To learn more about Marquis Health Services communities and their innovative commitment to holistic care, you can visit their website at http://mqshealth.com.