Nurturing residents with engagement opportunities that ignite them with a sense of purpose and pride is what fuels many senior living professionals to do the tireless work that they do every single day. Here at iN2L + LifeLoop, we've created senior living software and technology that helps staff realize this mission.
In this blog, we celebrate four amazing communities—eliseo, The Forum Health Care Center, The Mayflower at Winter Park, and Tuscan Gardens of Venetia Bay—and the innovative ways they use iN2L + LifeLoop technology to enhance the resident experience, bringing fulfillment and happiness to both residents and staff. These communities are the proud recipients of the 2022 Communities That Shine Awards.
Recipients of the Brilliance in Supporting Group Engagement Award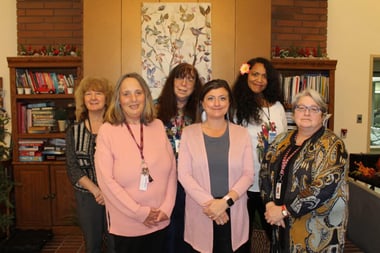 eliseo, a Washington-based senior living community, offers multiple levels of care including independent living, assisted living, memory care, and long-term care. With a motto like, "Our residents are the focus of everything we do—the sole reason for our existence as a senior living organization," it's no surprise they are the 2022 recipient of the Brilliance in Supporting Group Engagement Award.
The eliseo community has been using iN2L content to bring engaging activities to residents for over 10 years. They've mastered the art of using content to not only teach residents about cultures around the world but also use it to celebrate diversity. Armchair Travel is a community favorite. Using the travel content within the iN2L library, staff can immerse residents in different cultures through videos, trivia, music, and recipes, just to name a few, thus transporting them to far-off lands from the comfort of their armchairs. The residents especially love using the maps to visit and share about the countries they are from, or the places they once lived. Brittny Sena, Public Relations & Marketing Director for eliseo, shares, "Going to areas that our residents are from is very validating for them, as it shows support and a willingness to celebrate all cultures."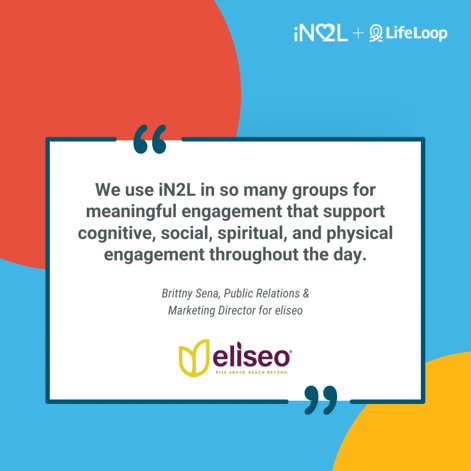 eliseo staff has also found ways of utilizing iN2L technology to lift spirits and mitigate feelings of depression and restlessness. Sena recalls, "There was a gentleman who was somewhat depressed and coping with memory issues, but he broke out in a grin every time he played the iN2L slot games." She goes on to share how many restless residents are calmed by the multisensory Aquarium content and how others find relaxation by engaging with the Bubble Popper game. During Zoom calls, the larger screen allows residents to see their loved ones better, bringing them feelings of connection, calm, and happiness. Sena comments, "We use iN2L in so many groups for meaningful engagement that support cognitive, social, spiritual, and physical engagement throughout the day. Thank you, eliseo, for investing in such an interactive and easy-to-use piece of equipment. I have yet to find all the worlds inside this magical adventure called iN2L."
Well-designed group engagement opportunities promote connections and friendships that are essential to making communities feel less like an institution, and more like a home. iN2L is proud to provide staff with dynamic content that facilitates the creation of innovative group engagement programs. The residents of eliseo are lucky to have a community like this to call home.
---
Recipients of the Brilliance in Resident Experience Award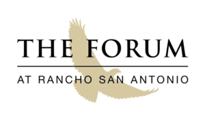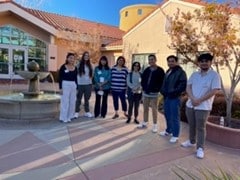 This California community strives to conduct every activity with purpose, encouraging engagement and interest in a diverse range of activities. The Forum Health Care Center has been using iN2L's engagement technology for over eight years. The activity staff has successfully used iN2L to spark deeper conversations with residents regarding topics that interest them and help them connect to favorite pastimes and memories. Activity Manager Preet Sohi shares, "From word games to travel videos, residents can participate in activities they enjoy or that facilitate reminiscing, sparking conversations with staff. When these conversations occur, the residents feel a personal connection with the activity and engage at a deeper level."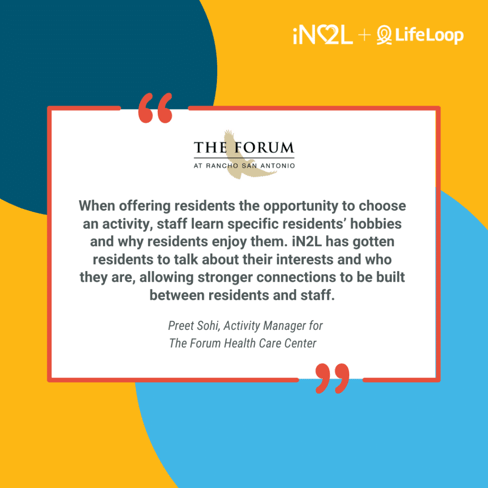 The Forum Health Care Center has found iN2L's senior living technology to be a tremendous tool for helping residents pursue their hobbies, new and old, despite any cognitive or physical limitations or their current ability level. Sohi comments, "As residents' physical or mental state evolves, pursuing their hobbies may mean having to adapt to unconventional methods. iN2L has provided the Forum's residents with the ability to continue enjoying their hobbies. For example, residents who enjoy traveling, but no longer can, watch iN2L travel videos to connect with different cultures, landmarks, and food from around the world."
Staff at The Forum love how the content brings them closer to their residents. They often play word games together, which helps them build stronger bonds. "Learning to connect with residents allows staff to provide empathetic and compassionate care. At the Forum, the activities staff have gotten to know the residents through iN2L activities. When offering residents the opportunity to choose an activity, staff learn specific residents' hobbies and why residents enjoy them. This is just one of the many examples of how using iN2L has gotten residents to talk about their interests and who they are, allowing stronger connections to be built between residents and staff," explains Sohi. Understanding the interests, strengths, and pasts of residents is the only way to truly create person-centered engagement. The Forum Health Care Center exemplifies how technology can help spark a conversation and build bonds that leads to brilliant, person-centered senior care.
---
Recipients of the Brilliance in Life Enrichment Award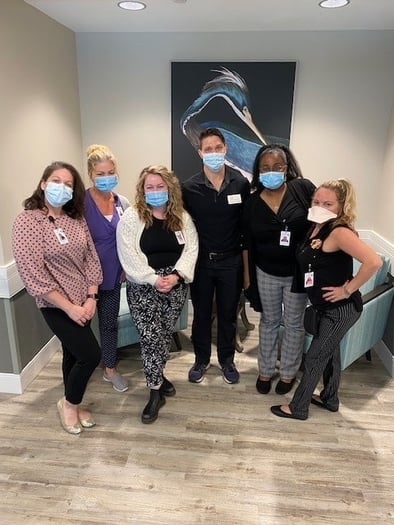 The Mayflower at Winter Park is a gold standard for life-plan communities in central Florida. They have expertly woven senior living technology into their day-to-day activities with an aim to make residents feel as if they are on vacation. After all, shouldn't the senior living chapter in life be celebrated and enjoyed? The staff at Mayflower believe so! That's why they use iN2L content to enhance their programs and to lead dynamic and engaging group activities that leave residents feeling energized and happy.
With competition everywhere, the Mayflower at Winter Park differentiates itself by flexing its comprehensive activity program and iN2L's touch screen technology. Kristina Ferry, Activities Director, explains how iN2L's technology offers a certain "wow" factor during tours. "Having touch screen technology available for our residents is one of the selling points used by our admissions department during tours. It has a certain 'wow' factor when prospective residents and their families come into the Health Center and see our residents utilizing this up-to-date technology."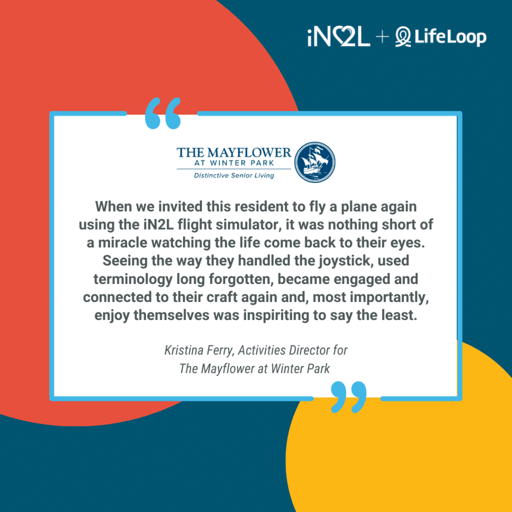 Every resident has unique needs, abilities, and interests. The staff at Mayflower utilizes iN2L content to promote meaningful engagement and life enrichment for all residents. By sprinkling iN2L content into day-to-day activities like worship, birthday celebrations, game nights, and lessons, they promote discussions and engagement that provide residents with opportunities to learn about each other, feel part of a community, and reminisce. iN2L content is specifically designed to engage with residents of all ability levels at all levels of care, which allows Mayflower staff to use it successfully with all residents. "The versatility and vast amount of unique content one can utilize on the iN2L are what makes it so successful for our residents," shares Ferry.
The dedicated Mayflower staff use the large array of content within the iN2L library to design person-centered engagement plans for residents. Ferry shares the story of a US Airforce Veteran whose changing abilities made it hard for him to enjoy the hobbies that once brought him so much happiness and purpose. Using the iN2L flight content and flight simulator, they were able to see a new side to this resident. Ferry recounts, "One of their most cherished activities was flying planes. When we invited this resident to fly a plane again using the iN2L flight simulator, it was nothing short of a miracle watching the life come back to their eyes. Seeing the way they handled the joystick, used terminology long forgotten, became engaged and connected to their craft again and, most importantly, enjoy themselves was inspiriting to say the least. This is not the first time this has happened using the iN2L system, and I am confident it will not be the last."
The Mayflower at Winter Park truly understands what it means to innovate life enrichment. They use technology like iN2L to design engagement opportunities that align with their residents' interests, needs, and abilities.
---
Recipients of the Brilliance in Differentiation and Engagement Award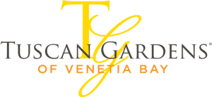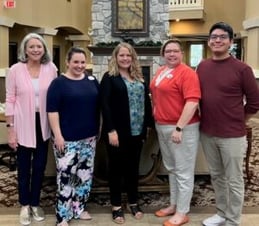 Tuscan Gardens of Venetia Bay is a Florida senior living community that dominates differentiating resident engagement. When you consider all the levels of care they offer—assisted living, enhanced assisted living, memory care, respite care, and independent living—it makes differentiating resident engagement all the more critical. One tool they lean on heavily to accomplish this feat is iN2L.
The care staff at Tuscan Gardens prides itself on creating engagement opportunities that challenge residents cognitively, but in a fun way! In memory care, for example, the staff utilize iN2L to host memory games and bubble pop sessions, and even brush off their acting skills. The community regularly enjoys playing word games and Sudoku, keeping everyone's brains in tip-top shape. Meredith Nykamp, Resident Engagement Director, comments, "iN2L has allowed us to mix up our word games so that each and every day we are using words, spelling, and challenging our minds to keep us healthy. It sure beats using a whiteboard all the time!" To ensure everyone, regardless of ability level, is receiving their daily dose of brain exercise, the team makes sure to find content that challenges everyone. Nykamp explains, "For our lower cognitive residents, we play matching games, touch screen games, and utilize HappyNeuron to effectively challenge the different parts of the brain."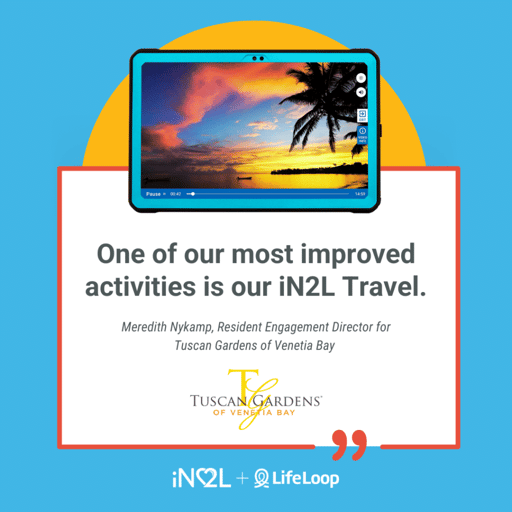 Building connections is also very important to cultivating a culture that promotes learning and trust. The Tuscan Gardens community builds community by traveling the world together. They have even invested in a world map scratch-off so that families can track all the countries they have visited…using iN2L, that is! Nykamp shares, "One of our most improved activities is our iN2L Travel. We purchased fake passports for each resident and whenever we travel, they get a new sticker on their passport. We have print-offs to read along with the presentation/video, and food from that specific part of the world! It is so much fun! Plus, we have residents from all over the world, so it is great for them to visit their homeland and share stories with the now more than 20-person group!"
Tuscan Gardens of Venetia Bay understands that every resident is unique and utilizing senior living technology allows the staff to create engagement at all levels of care. This effort doesn't go unnoticed! Nykamp shares, "I have received feedback from families who really appreciate the use of iN2L, as not all residents can do mobility activities. It has given Tuscan Gardens the ability to reach low-mobility residents as well as high and low cognition levels throughout our entire building. It's a HUGE win/win."
As recipients of the Brilliance in Differentiation and Engagement award, Tuscan Gardens of Venetia Bay staff exemplify how engagement that challenges and excites is possible for all residents, regardless of their abilities or interests.
---
Thank You for Your Dedication to Improving the Resident Experience!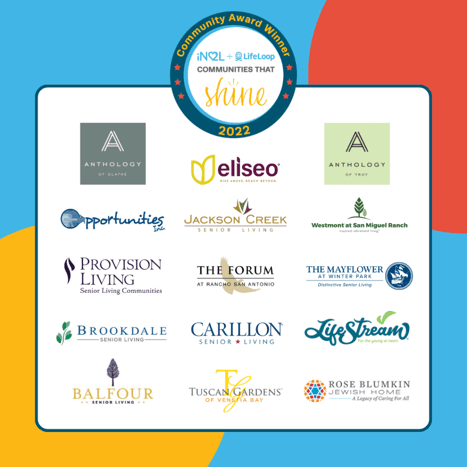 These four communities shine because they understand that creating personalized resident experiences and care plans is crucial to providing our seniors with the care and support they deserve. In an industry facing severe staffing challenges, we hope that our senior living technology can help more communities enhance the resident experience by providing person-centered care that sparks purpose and happiness.
LifeLoop's senior living software was designed to enhance the resident experience at all levels of care from independent living, to assisted living, to memory care and everything in between. To learn more about the LifeLoop platform, check out our blog.