Resident personalization
Elevate resident needs, minimize administrative burden
Better identify resident needs while reducing time spent on paper-based documentation with comprehensive resident personalization and reporting from LifeLoop.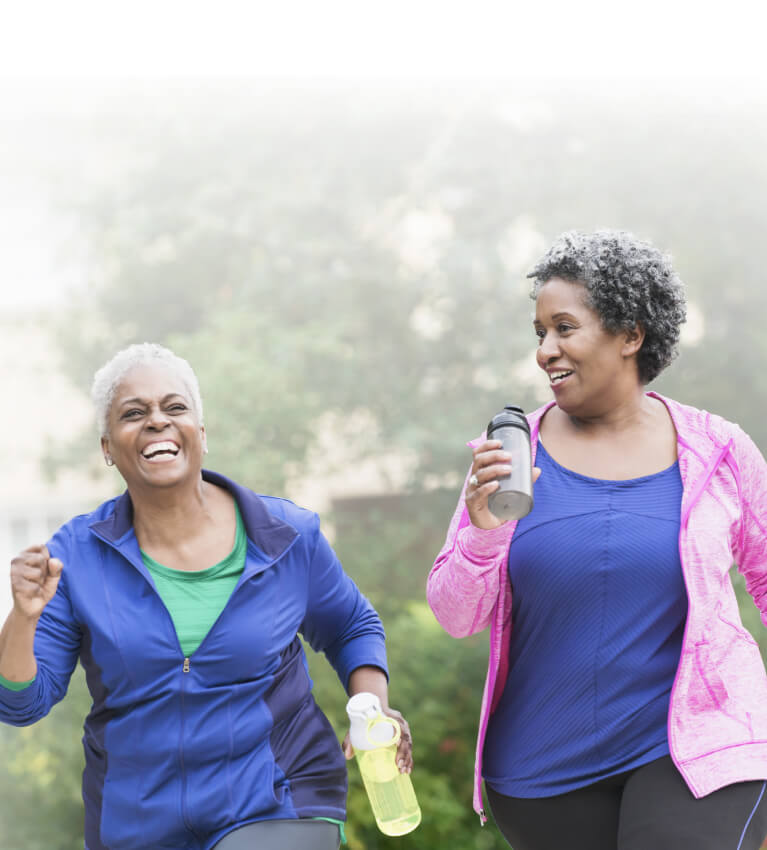 Achieve more meaningful engagement with dynamic resident reports
Reliable information is essential for providing the best possible resident care. LifeLoop's tracking and reporting solution is designed to give you the insights you need to provide personalized, meaningful, and proactive care at all times.
Provide more personalized care
Deliver more targeted and proactive care by easily generating customized reports for each resident, the whole community, or by specific categories like activities or meals.
Offer more of what residents love
Leverage dynamic data to build better activity calendars based on community response. Measure attendance to offer more of what residents like, and less of what they don't.
Empower staff to work smarter
Slash the time spent on endless charting and documentation and free up time for staff to focus more on human connections and direct resident care.
Ensure data security
Keep all your information in one secure location, accessible through a single entry point. Ensure that all the metrics you share are being safely and securely distributed.
Explore similar features from LifeLoop
LifeLoop delivers much more than better resident data. Our software solution also supports a wide range of additional needs for communities of all sizes.



Resident portal
Help residents stay connected to their family and friends and engaged with the community.
Connection portal
Offer families a window into their loved one's world, no matter where they are.
Communication
Ensure fast, easy, and secure communications to keep your community connected.
Work requests
Get a clear picture of tasks to be done and make it easy to submit and manage requests.
iN2L content
Engage residents and empower caregivers with wellness-focused digital content.
Photo sharing
Capture and share the moments that make life wonderful, connecting friends and family.
Transportation
Give residents reliable and worry-free rides while keeping drivers on track.

Schedule a demo now
Help your community flourish with better resident tracking. Get a closer look at how it works with a customized tour of LifeLoop.
Request a demo

"LifeLoop has given our community a tool that has helped streamline our Life Enrichment program. Due to the easy-to-use features, the Life Enrichment team now has the data to help tell the story of each resident and their needs. In addition, the program has created efficiencies allowing us to spend more one-on-one time with residents — which is priceless."

"By utilizing LifeLoop in my community, I have been able to save time, and as a result, added more one-to-ones with our residents, resulting in improved engagement and quality of life. I recommend LifeLoop to all Long Term Care Communities!"

"LifeLoop helps our staff keep track of who we extend invitations to for all our activities and increases participation. The LifeLoop employees have been extremely helpful and are very responsive to all our questions. I am so thankful to have LifeLoop as a part of our activities program and would recommend it to all senior living communities."

"I love all that LifeLoop has to offer! Two features have quickly become my favorites: the calendar designer and attendance tracking. As any Activities Director knows, planning and creating your calendars can take days. LifeLoop has simplified and expedited this process. I would recommend LifeLoop to any activities professional without hesitation."
Frequently asked questions
Is there an additional cost for the resident personalization feature?
How often can we run reports?
What devices is LifeLoop compatible with?
Can family members automatically see their loved ones' data and reports?
Can we run personalized reports for a specific care plan?
How many users can we have in LifeLoop?
Let's talk
See how we can help make resident personalization and reporting better than ever.
Take a closer look at how to gather and leverage higher-quality resident data with LifeLoop.
Schedule a brief consultation to see how we can help you:
Proactively identify changing resident needs
Reduce time spent on documentation
Enable more meaningful resident engagement
Generate higher-quality custom reports
Improve scheduling using more informed inputs
Flourishing LifeLoop communities
Those charts and reporting in LifeLoop serve as a visual manifestation of what the resident is going through. It is important to take that resident reporting information and share it with others on the care team.
Matthew Steere Head of Data & Customer Insights Birchgrove
Request a personalized demo