We are delighted to welcome our new Chief Revenue Officer, Marcus Banks, to the iN2L + LifeLoop team! Marcus will oversee the company's sales functions with a focus on driving revenue growth. With over 20 years of sales leadership experience and a track record for increasing top-line revenue, rapid organizational growth, and applying strategic thought leadership to improve sales outcomes, we are confident that Marcus will bring great experience and value to our leadership team.
In this blog, Marcus shares more about himself, his experience, and his passion for the iN2L + LifeLoop mission.
Tell us about your education and the career journey that has brought you to iN2L + LifeLoop.
I was born in North Carolina, but I spent most of my childhood being raised in Akron, OH. It was at an early age that my mother realized that I was gifted with strong leadership skills and a competitive nature. Sports and leadership are part of my DNA. I played football, basketball, and ran track…oh, and I played in the band, too! I was always widely recognized by my peers as a leader. I served as the president of the Student Council and president of my senior class. I won Student of the Year and Manhood awards in both middle and high school. I was even voted Most Likely to Succeed (a big title to live up to!). That leadership and competitive nature provided me with an opportunity to attend Denison University where I played football. While football was my passion, there was a greater passion calling me. I had a strong desire to devote my life to the ministry of the church and found myself leaving Denison to pursue that passion. In preparation for a career in ministry, I earned my Bachelor's of Church Ministry from The Sure Foundation Theological Institute. Not long after graduating, I was humbled to receive an Honorary Doctor of Divinity from St. Thomas Christian University for my Bible-teaching ministry and impact in church! However, while pursuing my passion for church ministry, I also worked full-time in sales, as I had just gotten married and started a family and we needed the income. I soon realized that I was gifted in connecting with people, not only in the church but in the boardroom as well.
I often tell my closest friends and colleagues that I am not in the sales business, but rather, I believe I'm in the people business. My passion for connecting with people and meeting them where they are has led me to experience some pretty amazing success in my career! By my mid-twenties, my leadership abilities empowered me to take on progressively demanding roles in executive and senior-level sales leadership. Leading sales organizations is all I know professionally and I love doing it!
In my 20+ years of sales leadership, I've been blessed in my journey to successfully lead teams, divisions, and departments for prominent organizations across the country like Metrocall, Pitney-Bowes, WellSky, BCC Software, and CitusHealth by ResMed. Each step of the way has taught me valuable lessons that have enabled me to successfully drive results and sustainable long-term growth. I am honored to bring that work ethic, experience, passion, and specialized skill set to the work already being done here at iN2L + LifeLoop!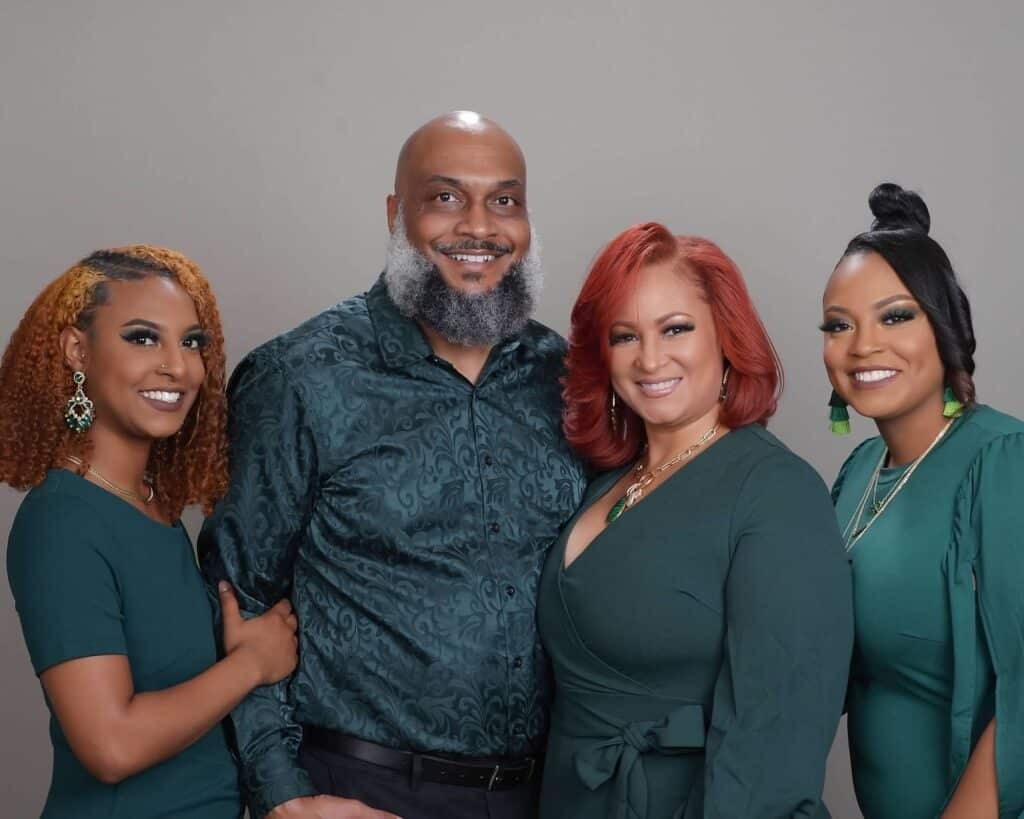 What do you enjoy doing in your free time?
When I'm not working, you'll likely find me in a competitive environment somewhere! Doesn't matter what it is—so long as there's competition involved, I am likely there. I work out every day in my home gym because I beat diabetes in 2018 and have staved it off ever since with diet and exercise. I refuse to let it come back! I'm a homebody at heart, so when I am not on a plane, in front of a client, or at a conference, I absolutely love being at home! My sports teams affiliation covers both North Carolina and Ohio teams. I'm an avid Duke Blue Devils basketball fan, as well as a Cleveland sports fan (Guardians, Cavaliers, and yes, the Browns). And I can't leave out those football Buckeyes of "The" Ohio State University. I grew up watching all of these teams and I love catching as many of their games as I possibly can! I also love learning. I am a constant learner, always in search of information that will expand my wisdom both personally and professionally. As a forever student, I seek to learn through any media, be it books, documentaries, news outlets, you name it. My pursuit in life is to be the best version of myself!
What are you most excited about in your new role as CRO for iN2L + LifeLoop?
Every touchpoint that I've had with staff, board members, and Vista Equity Partners has left me feeling energized. It compels me to bring my passion to their mission! There are many on the iN2L + LifeLoop team that I have not yet met, but I believe that the culture they're building is extremely exciting! Through my interactions with the iN2L + LifeLoop team, it is clear they are completely devoted to improving the lives of our senior population. They are not just there to do a job, but they are there to really make a difference, and I'm excited to join them in that effort! I am also looking forward to experiencing firsthand and in person how our solutions are making a difference. I want to get out, meet our customers, shake their hands, and thank them for allowing us to continue to earn their business every day. The best part is that there are so many prospective communities that I am eager to meet as well! The opportunity before us is enormous and I could not be more excited to embark on this journey!
What is your mission?
I was exposed to post-acute healthcare at a young age as my mother grew her career from working as a home health aide to being a hospice administrator. She worked in a hospice care center, and it was there that I began to grow an affinity for aging. She used to tell us that it's hard in hospice because as you get close to a patient one day, they may not be there the next. I saw my mother work tirelessly in her field and gain the respect of many. So much so that when she became terminally ill in 2013, they placed her in the same hospice facility that she used to run, and that is where she passed away. My mom's story keeps me grounded and rooted because it lit a fire in me to help those whose mission is to help others! So, I consider being able to work in post-acute healthcare an absolute blessing and somewhat of an extension of my mother, whose life lessons still speak to me to this very day! So, I'm here at iN2L + LifeLoop to continue my passion for bettering the lives of our aging population. I could not be more thrilled to be here and to help ignite our next stage of growth!
Our leadership team is always excited to connect with you! Be sure to follow Marcus Banks on LinkedIn!