The COVID-19 virus has posed a threat to seniors' well-being and has brought new challenges to the senior living industry—and not all of these challenges have been conquered by the availability of effective vaccines. Although the vast majority of seniors have been vaccinated, outbreaks are still occurring. Additionally, significantly lower vaccination rates among staff keep the threat of another outbreak looming.
For older adults in senior living, life has developed a "new normal." While most of the shutdowns and quarantine restrictions have been lifted, and seniors are starting to enjoy dining together and visiting with family, preventive measures instituted in the wake of COVID still linger.
Distance Should Be Physical—Not Social
Even with the relatively widespread adoption of vaccines, social distancing remains in effect in many areas throughout the country. The practices of maintaining distances of at least 6 feet between people, wearing masks, and avoiding large gatherings will prevail as the next normal takes shape. While these measures are important for helping reduce the spread of the virus, in this age of technology, distance should be maintained in a physical rather than a social sense because user-friendly technology can bring people together. With rapid innovations to our tablet-based and small group solutions, iN2L continues to work hard to make that distinction possible for seniors.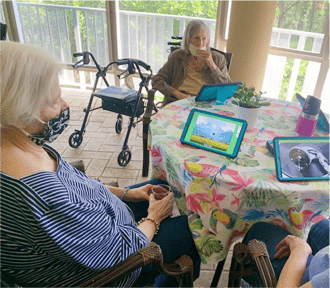 We look forward to the end of COVID precautions that keep seniors physically apart. However, they may remain in place for some time, making the ability to connect socially via technology paramount.
We Must Face the Other Pandemic: Loneliness
We know that even when the pandemic is over, there's another challenge we must continue to address: loneliness. The need to address loneliness was urgent even before the pandemic. According to recent AARP research, 1 in 3 adults reports experiencing loneliness—and loneliness is documented to have adverse health effects akin to chain smoking.
Our recent study, Bridging the Loneliness Gap, indicates that loneliness is very pervasive within senior care settings. Before the pandemic, 39% of residents said they were often or always lonely. Not surprisingly, the number of residents who reported always feeling lonely increased by 230% during the pandemic. Alarmingly, 50% of senior living residents have never felt like they had any friends in their community.
To combat loneliness, senior living communities should find ways to foster social connection. When it comes to residents' health and quality of life, risks can't be taken. Thus, in the era of the "new normal," the ability for residents to build and maintain meaningful relationships in a safe manner should be a high priority for senior living operators.
How Video Calling Supports Social Connectedness
Studies show that 15 minutes on a video call can lessen feelings of loneliness. Not only does such technology reduce depression and loneliness, but it also improves happiness and cognition among seniors. An easy-to-use, senior-friendly video call solution enables residents to reach out to loved ones whenever they wish, without the help of staff. That means seniors can manage their own social circles without the need for involved, step-by-step support from staff. Staff members can also use this technology for leading group social activities when social distancing is required.
Combined with intuitive, easy-to-use platforms, video engagement has great versatility. Whether it's a video call with family who can't currently visit in person or intra-community social activities, the potential for improved quality of life for residents is massive.
How Technology Supports Purposeful Engagement
Video calling is just one way to help mitigate loneliness and support seniors' well-being, as the simple ability to video call someone else doesn't mean loneliness can be avoided. Research also stresses the importance of purposeful engagement. In senior living communities, purposeful engagement can be seen as the active and sustained involvement of residents who are empowered to create their own activities and decide how and with whom to spend their time. Engagement with both other people and a wide variety of targeted activities and content can support purposeful living and social relationships across shared interests.
iN2L's small-group solutions include a wide array of content applications that facilitate meaningful social engagement. On any given day in the over 3,700 communities with iN2L touch screen systems and tablets, you can find seniors socializing as they enjoy content applications for karaoke, trivia, discussion starters, and guided tours of exotic locations across the world. They are also using this technology to pursue individual interests such as history, cooking, classic cars, and other hobbies. These are just a few examples of the more than 5,000 content experiences on iN2L systems.
Tackle Loneliness, Benefit Seniors' Well-Being
Before the pandemic, only 1% of senior living community leaders estimated the extent of loneliness among residents. Now that this issue has been put in the spotlight by the pandemic, it's important for us to never lose sight of it. Indeed, simply living with other people doesn't always prevent loneliness. Seniors need purposeful engagement and the ability to connect with friends and loved ones both within and outside the community. Empowering seniors to engage with personal interests and form bonds via shared passions goes a long way toward diminishing loneliness.
The product engineers and content developers at iN2L are working hard to provide innovative solutions in an ever-changing senior living environment. Whether it's through our technology solutions or simple tips on social media, we hope to offer valuable resources to your community that support seniors' well-being by enabling the enriching experience they need. Stay tuned.
---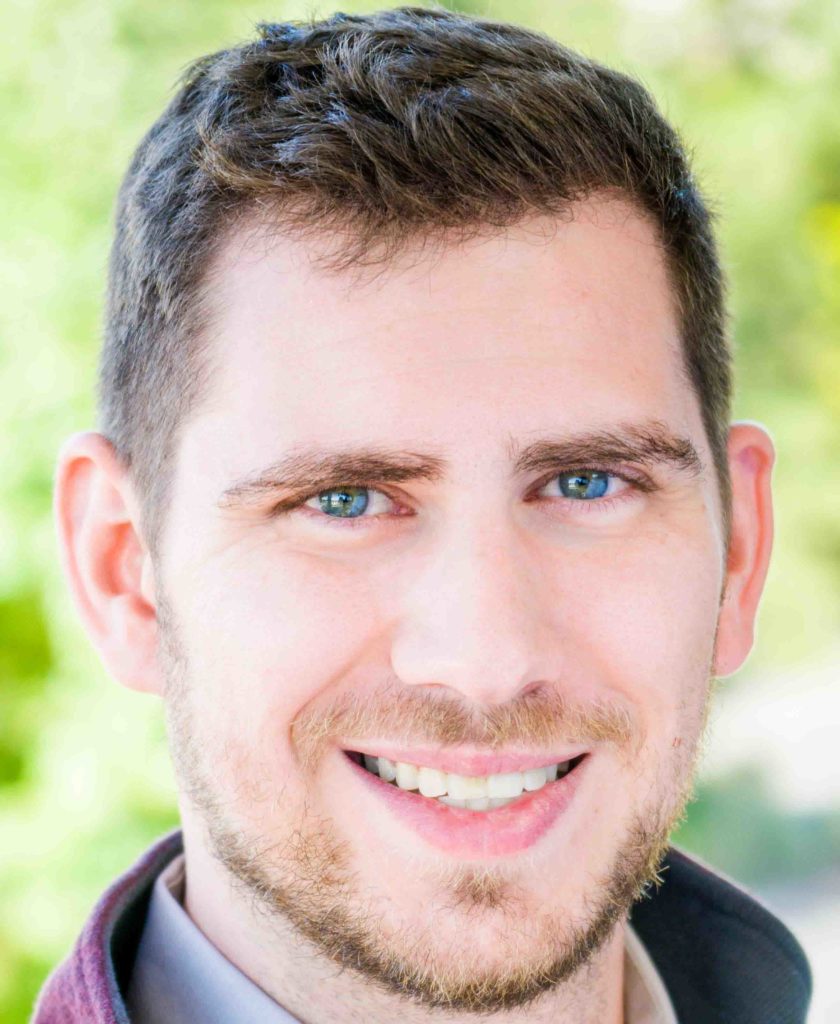 About the Author
Drew McCaffrey has been a Content Specialist at iN2L since 2018. He curates, creates, and manages engagement activities for seniors, including cognitive therapy and group activities.