We are excited to introduce our new Chief People Officer, Ashley Crill. Our newest team member will create and implement HR strategies that support our company's goals and objectives, foster a culture of excellence, inclusiveness, and innovation across the organization, and help drive iN2L + LifeLoop to be the best it can be.
Ashley, tell us about your education, experience, and the career journey that brought you to iN2L + LifeLoop.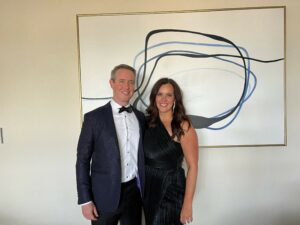 I started off over 17 years ago in Oil & Gas in Houston, and when I moved to Austin 12 years ago, I knew I wanted to work in the technology space. For the past 4 ½ years, I have worked at Vista Equity Partners. Although I knew my path would end up back in software, I knew I wanted to stay in the Vista ecosystem and continue to work alongside the amazing team at Vista. When I met Navin, I was instantly drawn to the iN2L + LifeLoop culture that he spoke so highly of. I became more and more intrigued after every conversation, and after meeting the rest of the executive team, I knew this was the perfect place for me to continue my career.
I have a BS in HR from Texas A&M University and an MS in HR from the University of Houston. When I was at Texas A&M, I met with my academic advisor who informed me that I was being kicked out of General Studies because I had too many hours and that it was time for me to declare a major. I immediately told her I wanted to do something in business (but not sitting behind a desk working with numbers all day) and wanted to work collaboratively with people. She recommended HR to me, and I haven't looked back since!
What do you enjoy doing in your free time?
My three daughters (Presley and Quinn, 8.5 years, and Porter, 2 years) keep me and my husband busy in our free time. You can usually find us on the sideline cheering at Quinn's soccer game or cheering Presley on at tumbling. I also love watching sports, but mostly college football (Gig 'em!). Additionally, I serve as a board member for Jail to Jobs, a non-profit that helps youthful offenders transition back into their communities. This wonderful organization breaks the cycle of recidivism, giving youthful offenders employment-based mentoring and training along with spiritual and character development.
What are you most excited about in your new role as CPO for iN2L + LifeLoop?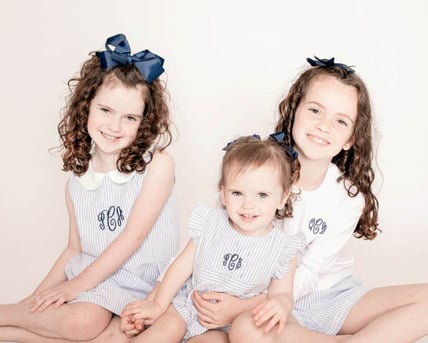 I am excited to get to know our employees! I have heard so many amazing things about the culture and have been so impressed with everyone I've met these past weeks. I want iN2L + LifeLoop to continue to be a great place to work and for us all to work hard and win together.
How do you connect with our mission?
My mother is a Registered Nurse, and at one point in her career, she worked in a senior living home. My brother and I used to go visit her at work and I remember how her patients' eyes would light up when we'd visit. They would tell us stories, and we enjoyed the engaging conversations. They wanted to remain connected to the outside world and at that time, it was really only through in-person visits. Fast forward to now, by utilizing our technology, seniors can stay connected to their loved ones and continue to enjoy this stage of their life.
Our leadership team is always excited to connect with you! Be sure to follow Ashley Crill and LifeLoop on LinkedIn!