Connection portal
Families rely on you to keep them informed
Support the relationships that matter by making it easier for families of residents to participate in their loved ones' lives, day by day and moment by moment.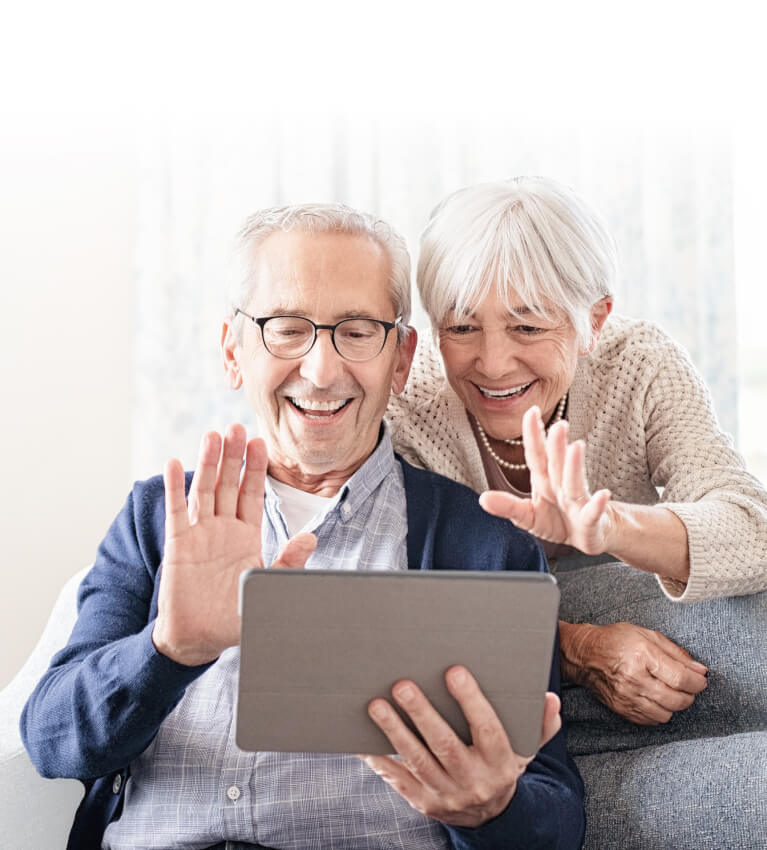 Engage families in the resident experience with LifeLoop
Family members depend on your community's staff to keep them updated on the lives and care of their loved ones. Our easy-to-use, convenient-to-access connection portal is a better way to meet that need from any location, fostering better family communication and ensuring peace of mind.
Ensure a positive family experience
Provide peace of mind with 24/7 access to resident and community feeds. Send summaries of activities, attendance, and other milestones with customizable weekly emails.
Share the moments that matter
Let families, residents, and staff easily exchange messages, photos, or videos. With just a few clicks, they can also send unique, personalized postcards via LifeLoop Express.
Promote positive family engagement
Ensure successful involvement by making it easy for family members to schedule ride requests and submit work orders for loved ones, get progress updates, and stay in constant contact with staff.
Explore other unique features from LifeLoop
Going beyond traditional community portals, LifeLoop offers a comprehensive experience that enhances resident and family satisfaction. Explore more of our solutions to discover the diverse array of benefits available to your community.
Resident portal
Help residents stay connected to their family and friends and engaged with the community.
Photo sharing
Capture and share the moments that make life wonderful, connecting friends and family.
Work requests
Get a clear picture of tasks to be done and make it easy to submit and manage requests.
Transportation
Give residents reliable and worry-free rides while keeping drivers on track.
Resident personalization
Get a clearer picture of each resident's needs and improve your person-centered care.
Communication
Ensure fast, easy, and secure communications to keep your community connected.

Schedule a demo now
Take a closer look at how we can help your community flourish. See for yourself how our connection portal becomes a lifeline between residents and their families.
Request a demo

"LifeLoop's valuable to us because the present and the future of our industry is to keep family members more and more involved in our residents' lives. Family members are naturally curious about what's going on with their loved ones, and LifeLoop is both a proactive and reactive way of helping with that."
"LifeLoop has given my family a tool to open up communication between all of our family members. Having a window in to my mother's life makes me feel better about her well-being. I know she is in good hands but seeing it every day is even better."
"Thank you LifeLoop for becoming our lifeline to our Mom. Many miles separate us, but being able to log in and see all she is doing has been such a relief. Seeing the photos of her being active and having a good time makes us all feel like we made the right decision. And being able to send her a postcard once a week is something she looks forward to. LifeLoop is appreciated by our entire family."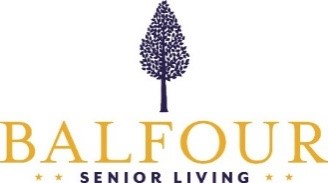 "LifeLoop solves so many of the problems you have when you're reaching a huge number of residents and family members all at once. It keeps us all connected, in a way that's scalable and transparent."

"LifeLoop helped us solve problems we didn't even know we had. It allowed us to realize the types of things family members wanted to know about their loved ones. Also, the ability to keep on top of the community as a whole with LifeLoop was quite amazing. We thought we were on top of it but with LifeLoop we realized there was so much more we could be doing."

"Those charts and reporting in LifeLoop serve as a visual manifestation of what the resident is going through. It is important to take that resident reporting information and share it with others on the care team."
Frequently asked questions
What devices is LifeLoop compatible with?
Does LifeLoop have a limit to the number of photos or videos that can be shared?
Can I get LifeLoop for my loved one if it's not currently offered in their community?
How can I find a community that offers LifeLoop?
What features are families able to see, or not see?
How many family members can be connected to each resident?
Let's talk
Take a closer look at how we're enabling better family connections.
Don't just take our word for it! Request a demo to see for yourself how the LifeLoop connection portal can enrich the lives of residents and families alike.
Schedule a brief consultation to see how LifeLoop can help you:
Improve connections between residents, families, and staff
Make it easier for families to participate
Let residents share more moments with loved ones
Enable visibility into the lives and care of residents and greater communication for everyone
Facilitate greater communication for everyone
Flourishing LifeLoop communities
LifeLoop has been an extremely valuable communication tool for us. Our staff uses LifeLoop to document and communicate important information about residents. LifeLoop helps us connect with family members. Family members love LifeLoop because it helps them to stay involved in our residents' lives and help them to stay informed with what their loved ones are doing here!
Chelsea Richards Resident Life Manager Daymark Living
Request a personalized demo