We are excited to introduce our new Senior Vice President of Finance, Mohammad Khan. Our newest team member will enhance our fiscal performance and ensure the long-term sustainability of iN2L + LifeLoop. We are confident that Mohammad's financial strategies and initiatives will contribute to our continued growth and prosperity.
Mohammad, tell us about your education, experience, and the career journey that brought you to iN2L + LifeLoop.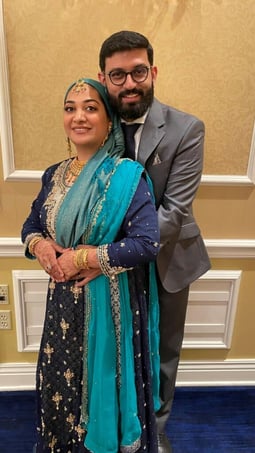 I started over 17 years ago in telecom, but ever since then, my career has been varied and diverse; I have enjoyed working in transportation, utility, and for the last 11 years in software companies. As I looked for my next chapter, I hoped to be a change agent who continued to build high-performing and purpose-driven teams. When I met Navin, I was instantly drawn to the iN2L + LifeLoop culture. I became increasingly intrigued after every conversation, and after meeting the rest of the executive team, I knew this was the perfect place to continue my career.
I have a BS in Finance, a BS in Accounting and Information management, an MS in Finance, and an MBA from the University of Texas at Dallas. Go Comets!
What do you enjoy doing in your free time?
Travel. When I'm not working, you will likely find me searching and browsing where my next trip will be, always on the hunt for new memories, experiences, and stories to tell.
Most people would say that I am a constant learner, always searching for new information that will allow me to grow personally and professionally. A forever student, I seek to learn through any media, be it books, documentaries, news outlets, you name it. My pursuit is to be the best version of myself for my children and the legacy they will carry.
What are you most excited about in your new role as SVP of Finance for iN2L + LifeLoop?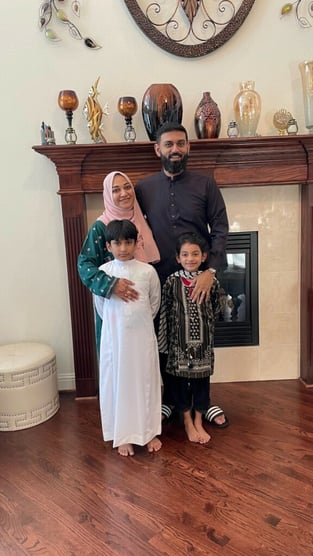 I'm thrilled to be part of the iN2L + LifeLoop team. The dynamic culture and inspiring colleagues have already left a strong impression. I'm committed to upholding our collaborative spirit and driving us toward shared success. Interactions with staff, board members, and partners have ignited my passion for our mission. The culture nurtured here is fascinating, and I'm eager to contribute. The team's dedication to improving seniors' lives is evident and motivates me deeply. Engaging with our stakeholders directly, understanding their needs, and exploring how our solutions benefit them is something I eagerly anticipate. I'm excited about the potential ahead. Working with a purpose-driven team and leveraging technology to make a difference energizes me. This journey is brimming with opportunities, and I'm ready to make the most of it.
How do you connect with our mission?
The mission of iN2L + LifeLoop, centered around providing technology to support healthy aging in senior living communities, deeply resonated with me. Working for a technology company that positively impacts the lives of those who have built our nation and communities fills me with daily excitement about my role. As an immigrant, I recognize that my journey has been possible due to the unwavering support of my parents. I hope my contributions at iN2L + LifeLoop might one day enhance my parents' lives, their loved ones, and countless others. I believe that they deserve the most fulfilling senior life possible. I aspire to seize every opportunity to leave a positive legacy for past and future generations. Joining the iN2L + LifeLoop team offers me the chance to achieve this. There is no better place to align my personal and professional missions than right here.
Our leadership team is always excited to connect with you! Be sure to follow Mohammad Khan and LifeLoop on LinkedIn!